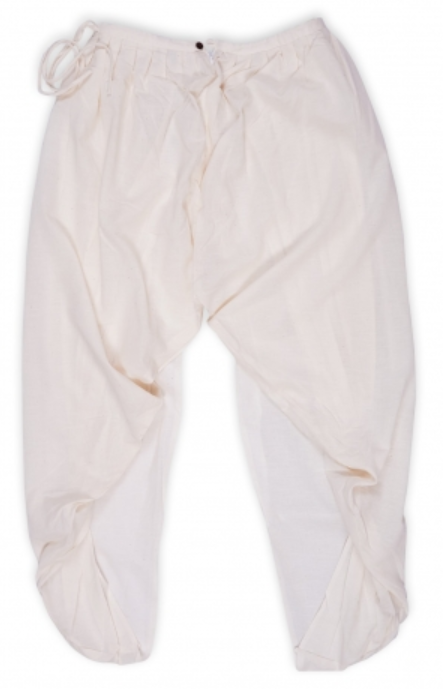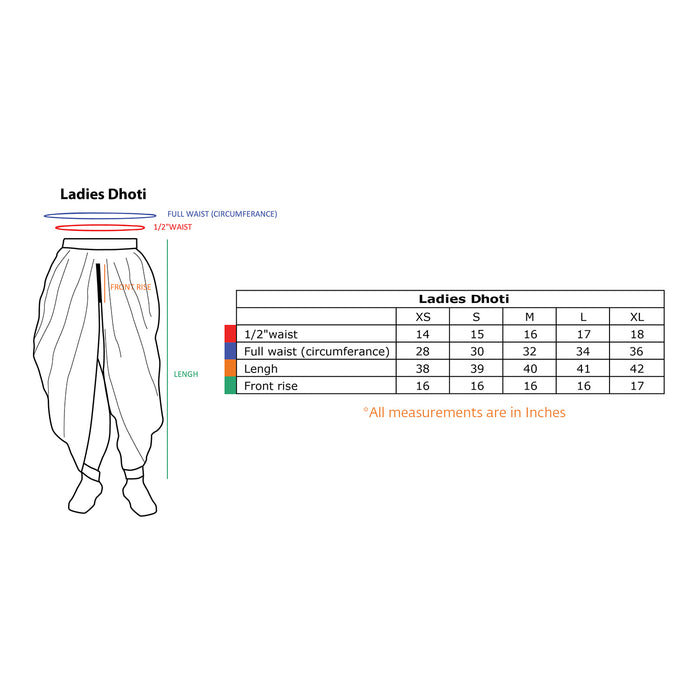 Ladies Organic Cotton Dhoti Pant - undyed
Description
This relaxed fit ladies dhoti pant gently combines usefulness and style. It is suitable for yoga practices as well as everyday wear. It provides great comfort and is made of undyed organic cotton. These pants are custom designed for women as they are sleeker and well-fitted.
Convenient drawstring fasteners at the waist that can be fastened at the sides

No elastic at the waistband for a cleaner finish

Button fastener with a zip at the center back for added comfort
About Organic Cotton
Organic cotton is grown using environment-friendly methods which replenish and maintain soil fertility, reduce the use of toxic, and build biologically diverse agriculture. Organic cotton is grown without the use of pesticides and synthetic fertilizers. In addition, organic farming prohibits the use of the genetically engineered seeds. 
Sadhguru looks at why organic clothing can make a huge difference for a person Read more