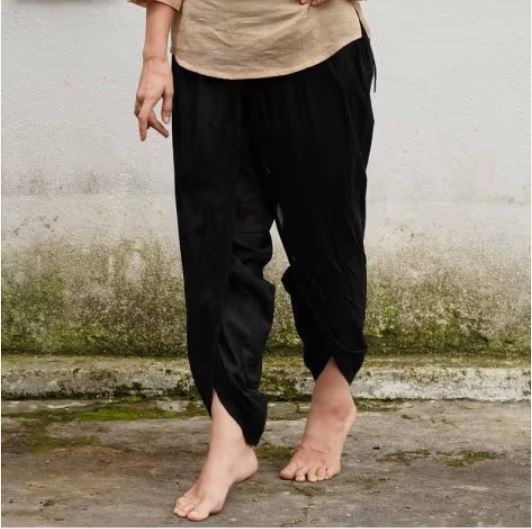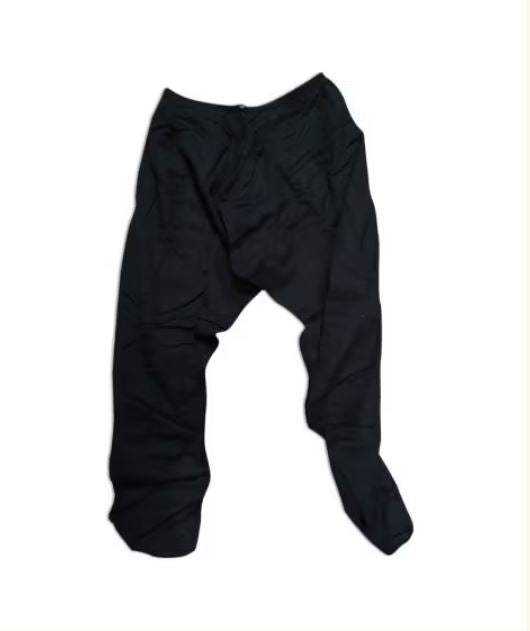 Women Organic Cotton Dhoti Pant - Black
Description
This relaxed fit ladies black dhoti pant gently combines usefulness and style.
It is suitable for yoga practices as well as everyday wear.
It provides great comfort and is made of 100% organic cotton.
These pants are custom designed for women, are sleeker and well fitted.
With convenient drawstring fasteners at the waist that can be fastened at the sides, for a fuss-free look.
No elastic at the waistband for a cleaner finish and better comfort.
Button fastener with a zip at the center back for added comfort.