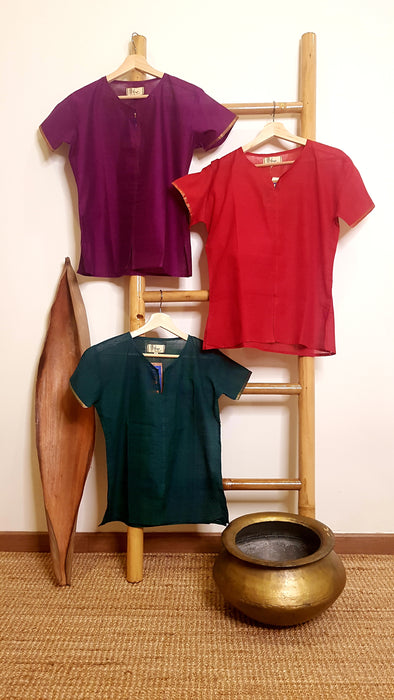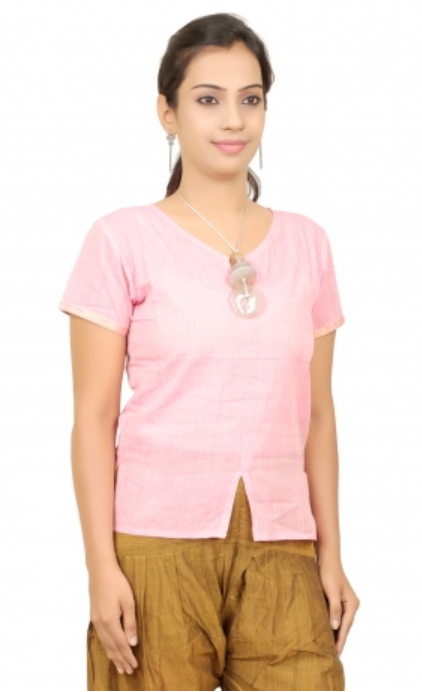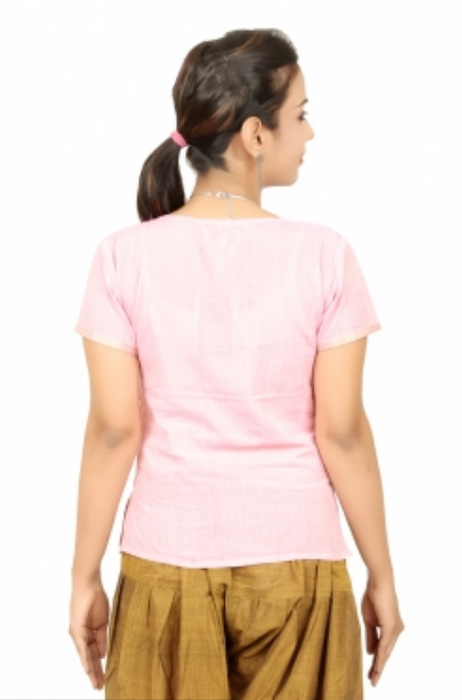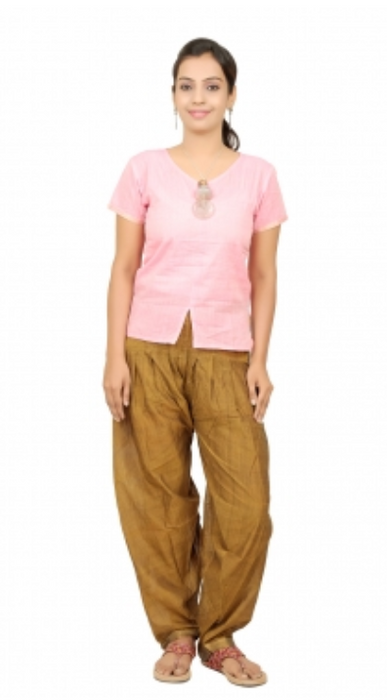 Women Colourful Mangalagiri Cotton Top
Description:
Make a great addition to your wardrobe with this light-weight kurta. This top has a lustrous look and is very comfortable for your skin.
Mangalagiri fabrics are produced by performing handicraft weaving in Mangalagiri, a town in Guntur district of Andhra Pradesh. The Mangalagiri fabric is produced by weaving with the help of pit looms from combed yarn by warp and woof interlacing. The fabric then undergoes the process of dying. 
These handwoven tops come in vibrant colors like Turmeric Yellow, Dark Green, Light Green, Maroon, Red, Aboli, Orange, Violet, Light Blue, Dark Blue, Purple, etc. 
Note:
The color of the Dhoti Pant shown in the image is for representation purpose only.
The color of the Top shows in the picture are for representation purpose only. We will ship only available color for the selected size.