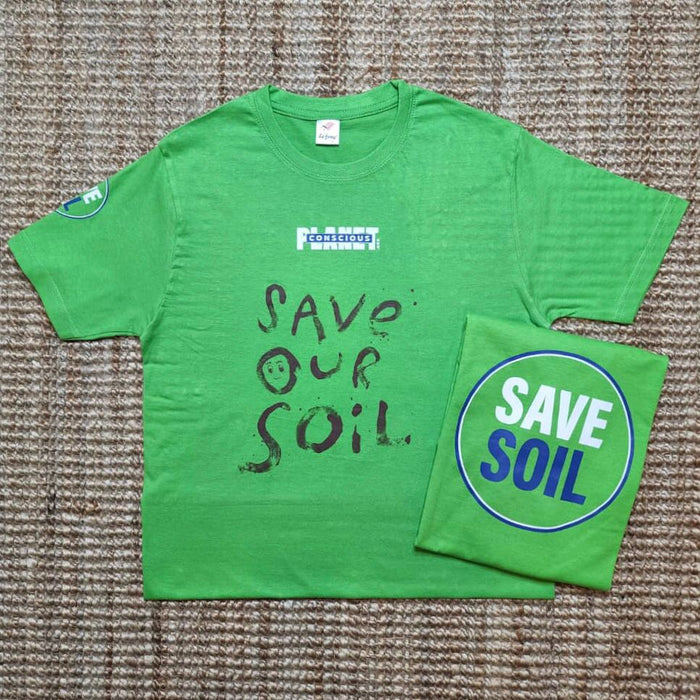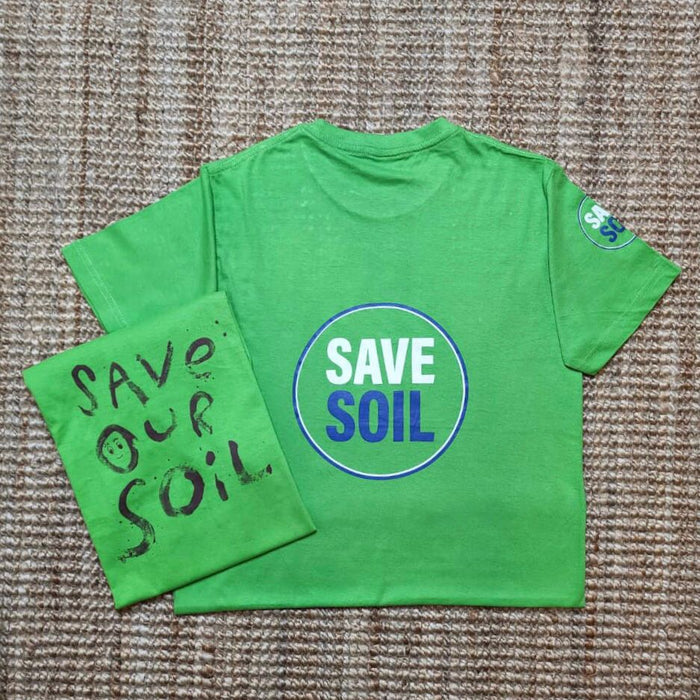 Unisex Save Soil T-shirt - Short Sleeve
Description: 
Unisex Green short-sleeve cotton T-shirt with save our soil tagline and logo printed on the front and back side. 
Save Soil Logo printed on the sleeve. 
It can be paired with Jeans/cotton trousers or Dhoti pants. 
100% cotton and very comfortable. 
Wash instructions: Soft machine or hand wash, do not bleach or use harsh detergents. 
Join Sadhguru's global movement to address the soil crisis. 
Save Soil is a global movement launched by Sadhguru, to address the soil crisis by bringing together people from around the world to stand up for soil health, and supporting leaders of all nations to institute national policies and actions toward increasing the organic content in cultivable soil.
To know more on Save Soil campaign, visit: consciousplanet.org
Size Chart: