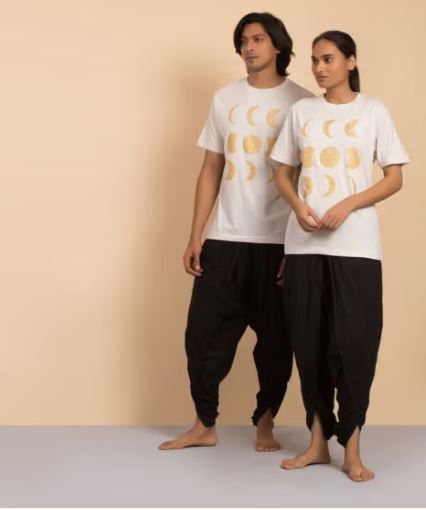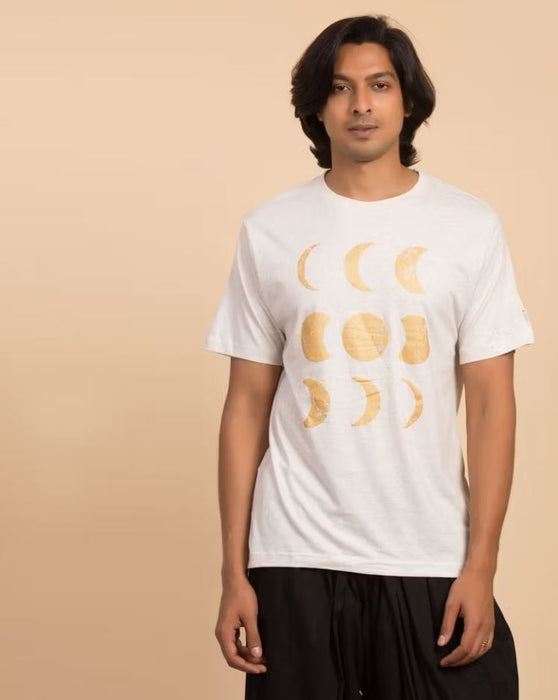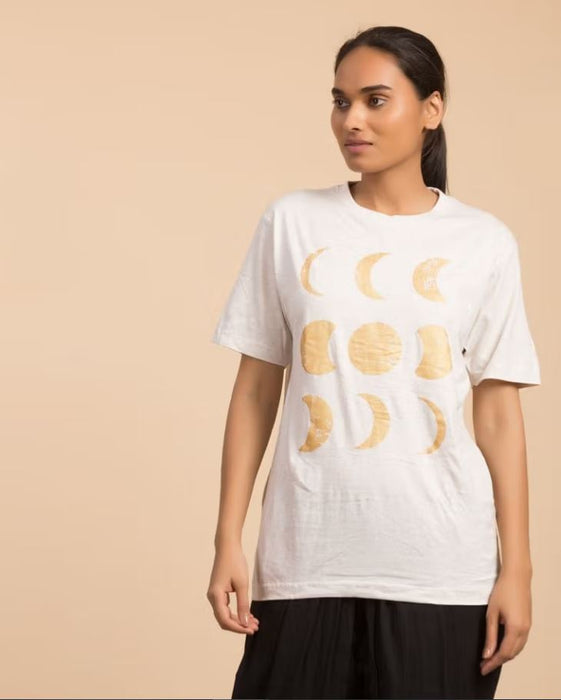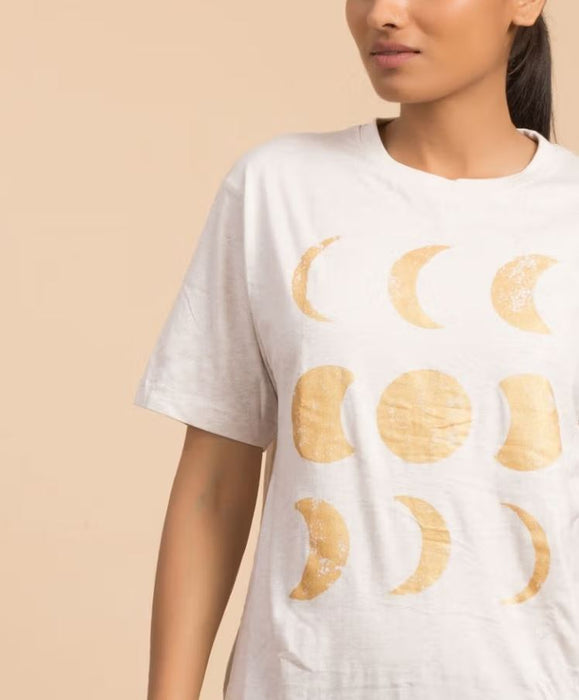 Unisex Gold Printed Moon Cotton T-shirt - Ecru
Description
Unisex Ecru cotton t-shirt with enchanting copper gold shimmer print of the phases of the moon on the front.
This Ecru cotton t-shirt comes with the enchanting moon phases printed on it. The phases of moon have a special significance in yoga and meditation practice.
Get yourself the magnificence of the moon and its phases with this tshirt which can be paired with jeans, trousers or dhoti pants for a casual look.