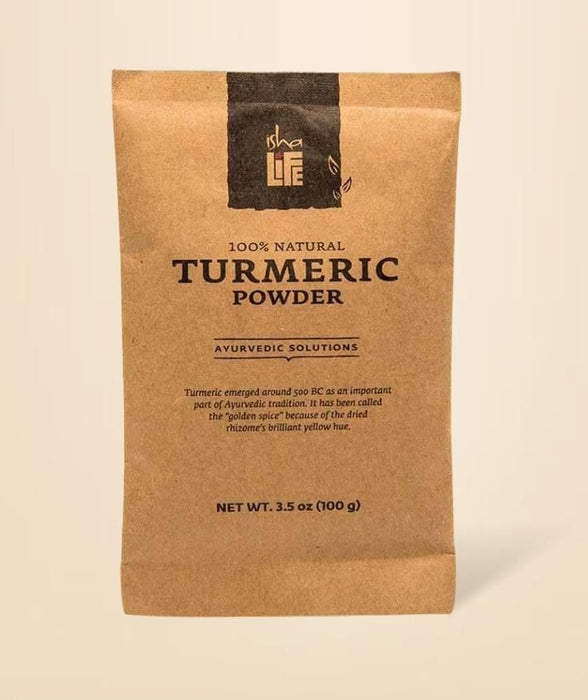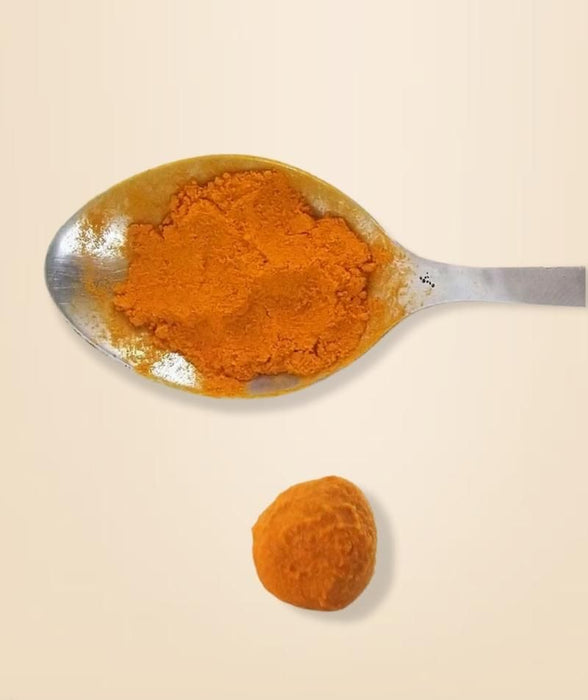 Description:
What the Western world approves today has been long prescribed by traditional Indian systems.
Turmeric (Haldi), containing curcumin, is known to be an elixir for boosting immunity and preventing body degeneration.
Be it for treating cold, detoxifying your body or cleansing your skin, just a pinch of this yellow goodness can do a lot for you (it's tried and tested).
Rich in dietary fibre, iron, potassium, magnesium and vitamin B6, it has been used in traditional Ayurvedic medicine to aid digestion and gut health.
In fact, Yogis have been known to regularly consume turmeric along with neem, as this combination is known to support sadhana.
Why Isha Life's Turmeric Powder?
Turmeric is known to have antibacterial properties, known to cleanse, create health and vibrancy.
Known to have anti-inflammatory agents that may help reduce inflammation.
Known to have antioxidant properties that may help prevent body degeneration.
Known to increase immunity to help promote overall health
Could support diabetics
Acts as a home remedy for cough, cold, and throat irritation
How to consume it?
Mix 1/2 teaspoon of turmeric powder with a small amount of water until a paste forms.
Use 1 gm of this paste to prepare a turmeric ball.
Take this ball along with light honey in lukewarm water every morning on an empty stomach before starting sadhana.
This 100 gm turmeric powder will be sufficient for 100 balls.
This turmeric can also be used in cooking by adding to a variety of sambars, dals, or other dishes.
Also Read: Remarkable Benefits of Neem & Turmeric