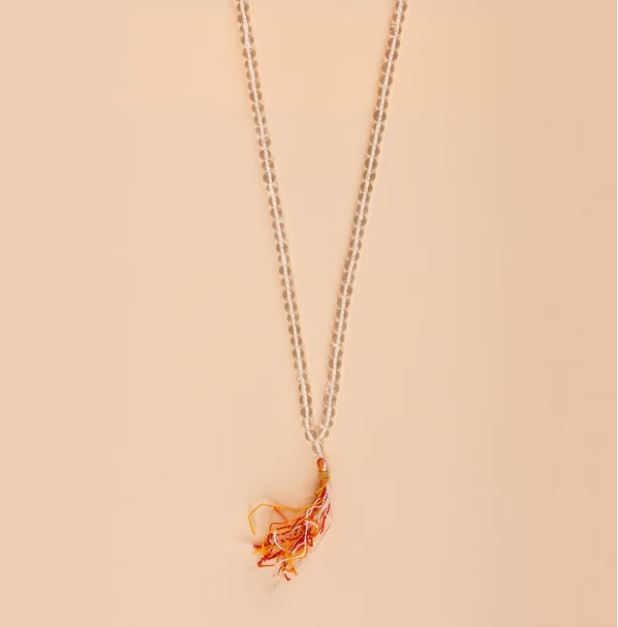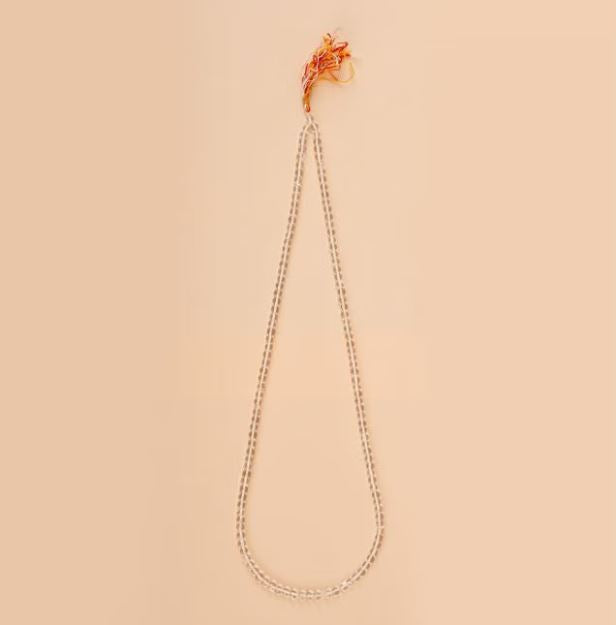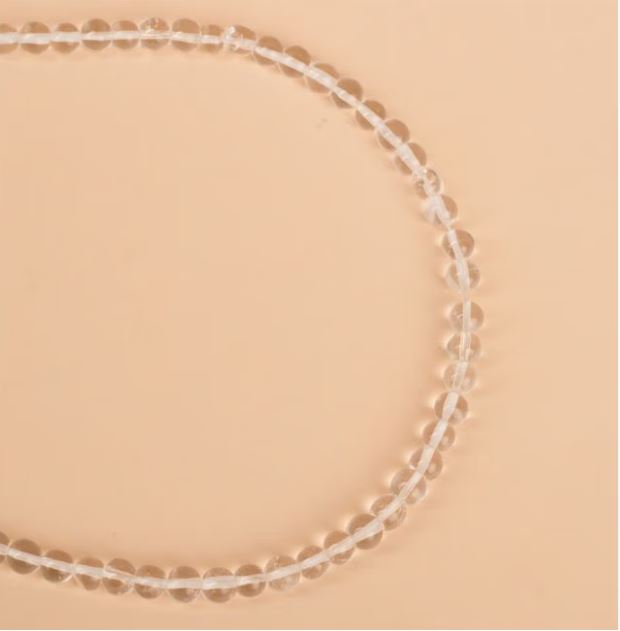 Spatik Mala (Quartz Stones) Style - 3
Description:
Spatik or quartz stone is believed to provide protection from negative energies, reduce body heat and is imbued with many healing and balancing properties. It's extensively used by spiritual seekers as a support on their inner journey. 
The beads on this Spatik mala are crystal clear, and are perfectly aligned against one another with a delicate tassel connecting them all.
Benefits of Spatik Mala (Quartz Stones):
Believed to calm the mind and protect from negative energies Helps in cooling the body
How big is it? 
Length (in inches) - 12.5
Number of Beads - 108 + 1
Size of the stone (in mm) - 5.1 to 6