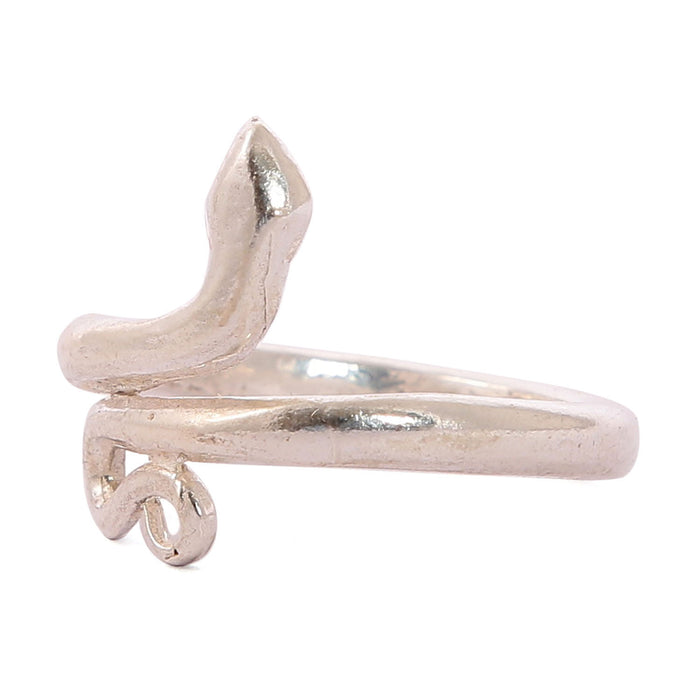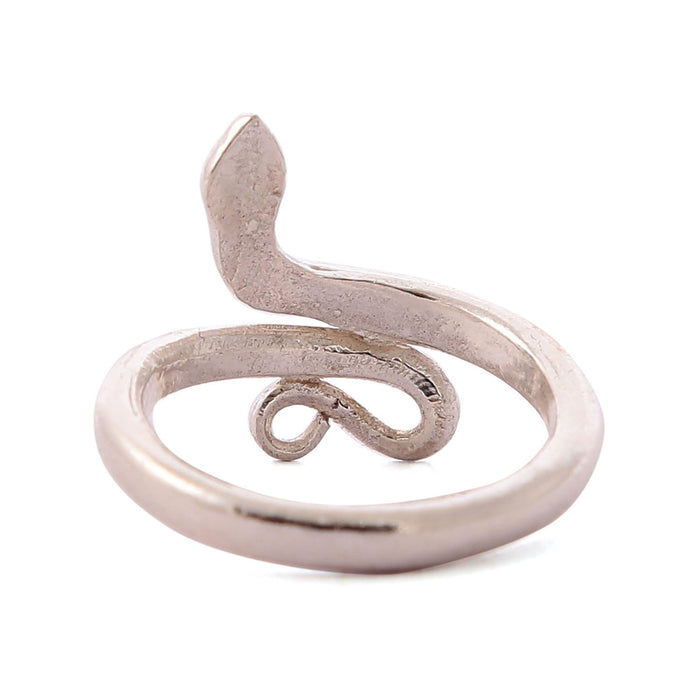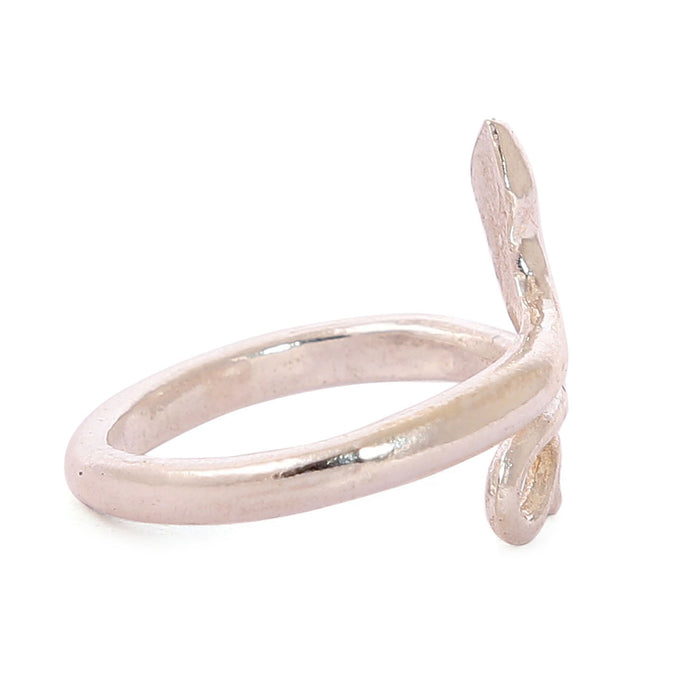 Consecrated Silver Snake Ring
Description:
This consecrated Silver ring is designed to mimic a snake that entwines itself around your ring finger. Wearing a metal ring, especially made of copper or silver, by a seeker on the ring finger stabilizes the body and provides the fundamental support for sadhana or spiritual practices. The rings come with open ends and can be adjusted to fit the finger.
It should be worn in the Ring finger of Left hand and snake head facing upwards. 
Note : Consecrated items such as Isha Snake Rings are not returnable. See sizing information below. 
Size 3     (Size XS) = 13 mm diameter
Size 4-5 (Size S)  = 14 to 15 mm diameter 
Size 5.5-6(Size M) = 19 mm diameter
Size 6.5-7 (Size L)= 21 mm diameter
These rings are adjustable, as you can see in the picture. However, for proper sizing we do recommend that you get yourself sized before you purchase. Please select your size as would fit over the knuckle. These rings are meant to be worn at all times.