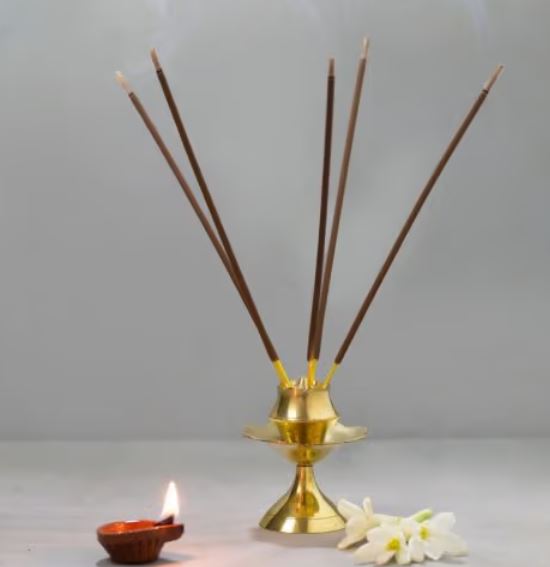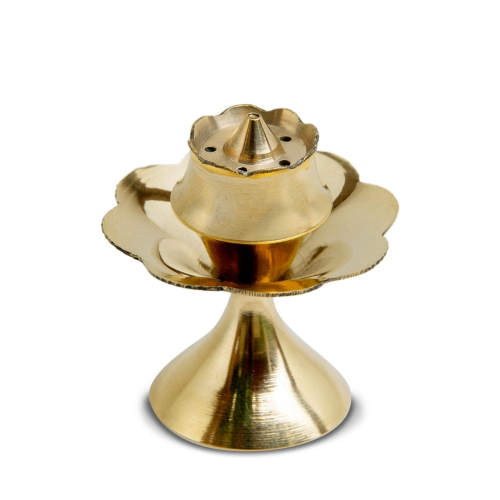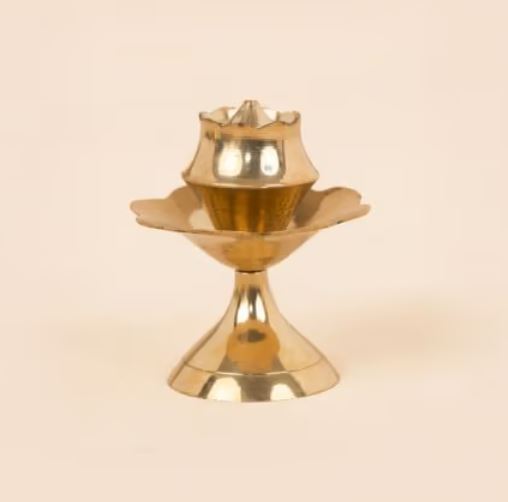 Flower shaped brass Dhoopam stand for holding incense sticks
This intricately designed flower shaped Dhoopam stand for holding incense sticks will enhance the vibrancy of your pooja space. It can be used during Guru Pooja or Sannidhi Pooja processes. You can also use it as home decor to enhance your living space.
If you are interested in learning more about the Sadhguru Sannidhi, please visit
How to Clean Brass with Lemon and Baking Soda:-
Lemon juice and baking soda are powerful natural cleaners on their own, but when united, this dynamic duo removes brass buildup with ease.

Start by squeezing the juice from half of a lemon into a bowl.

Add 1 teaspoon baking soda and mix.

With a clean cloth, rub some of the mixtures onto the brass.

Polish and buff away grime, reapplying the mixture as needed.

Wipe away any leftover residue with a wet rag.

Then dry with a clean cloth.