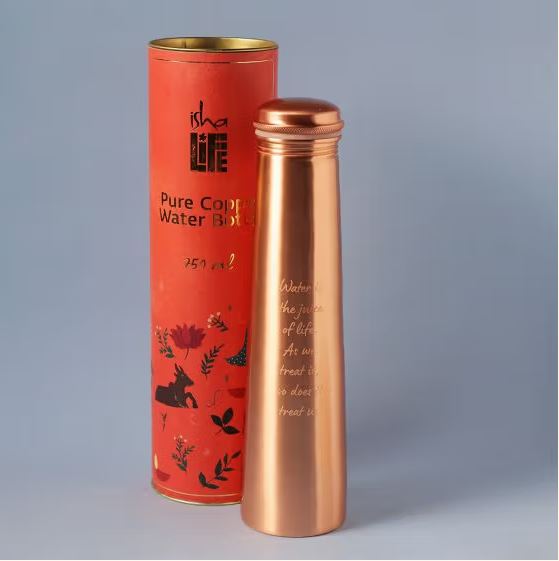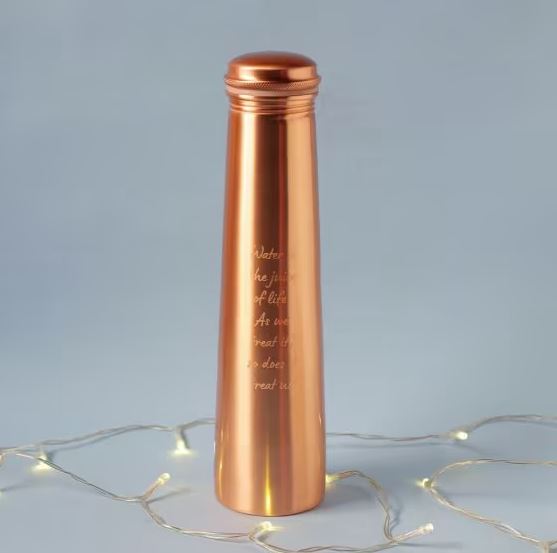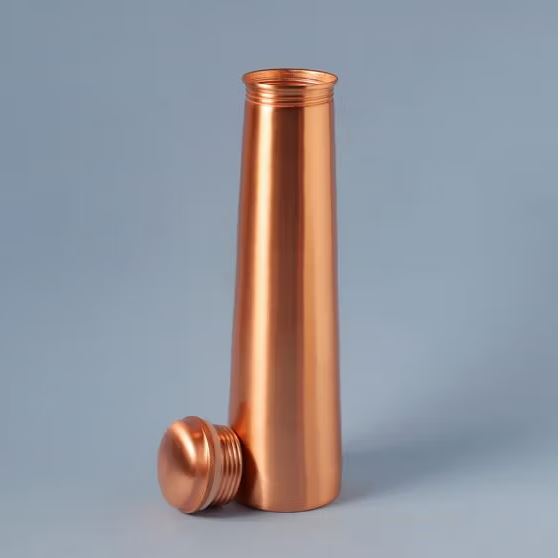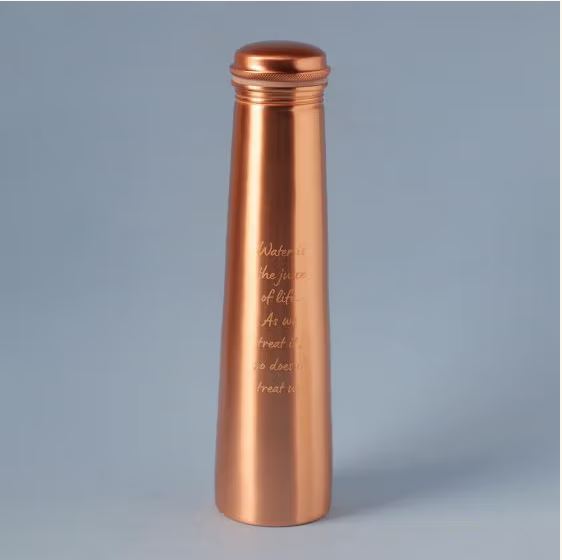 Sadhguru Quote Copper Bottle
Description:
A humble brown presence that keeps you hydrated, this copper bottle is an exclusive Isha offering with a Sadhguru quote that reminds us to always treat water with reverence. 
Crafted by local artisans, it reminds you of the traditional vessels at your ancestral house. Made with 100% copper, it also allows you to practice the Yogic tradition of drinking water from a copper vessel. The antimicrobial and antioxidant properties of copper are known to have a positive impact on your overall well being. 
A conscious choice to rediscover our roots, it is a 'gift of grace' for the overall well-being of your friends and family. 
Material : Copper 
Capacity : 750ml