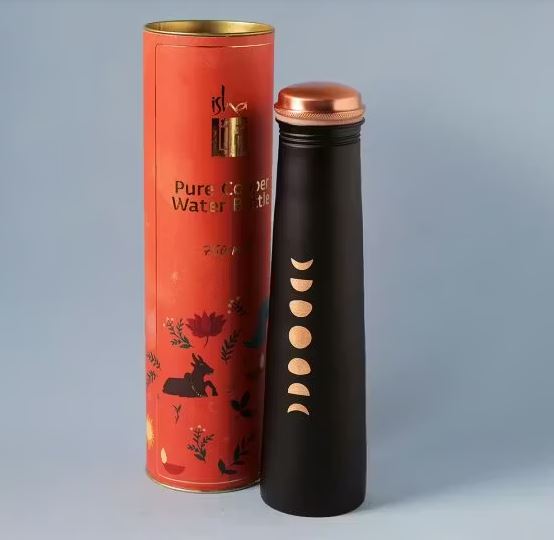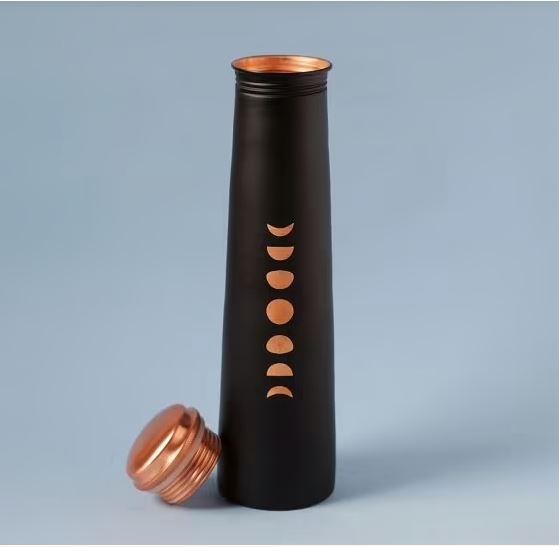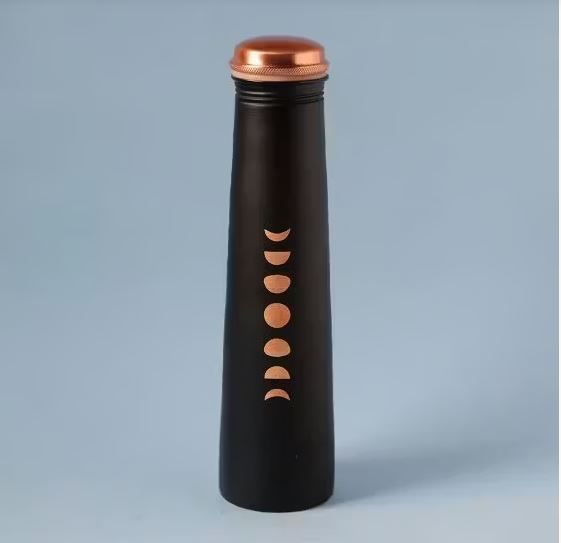 Mystic Moon Copper Bottle (Black)
Description:
A blend of health with style, this bottle combines the benefits of copper with the beauty of black. Crafted into an elegant design with exquisite black finish, the Copper Bottle is engraved with beautiful carvings of the phases of the moon. With a classy look and a premium feel, it is a tasteful choice for storing and drinking water on a daily basis. Made with 100% copper, it is enriched with the antioxidant and antimicrobial properties of the metal that lead to many health benefits.
Handcrafted by local artisans, it is a gift that looks beautiful on any dining table or work desk. Provided with a leak-proof lid, it can also be carried along with you in your backpacks. 
Material : Copper
Capacity : 750ml