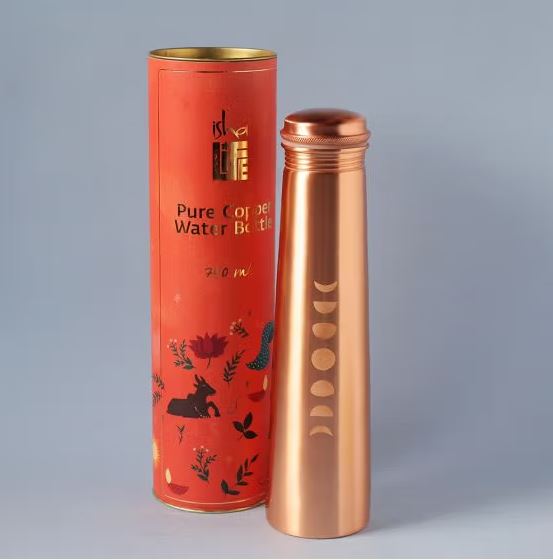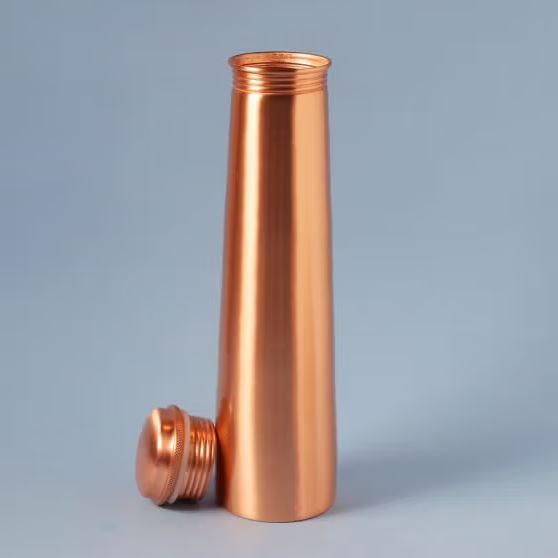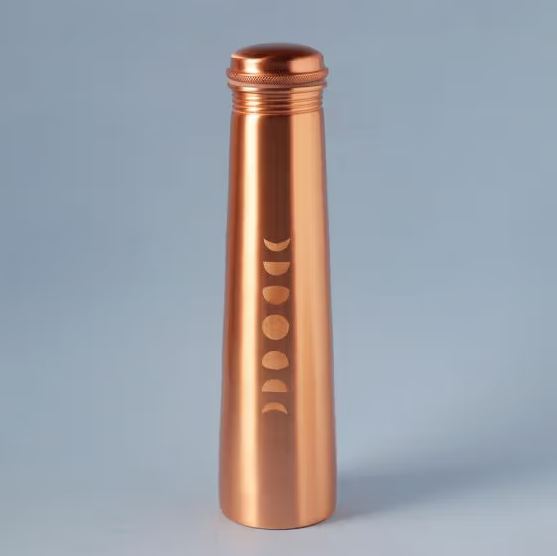 Mystic Moon Copper Bottle
Description:
Decorated with beautiful carvings of the moon cycle, this Copper Bottle is a gift that helps your friends and family rediscover the traditional way of drinking water. Made with 100% copper, it is an ideal vessel to store water overnight and let the water absorb the beneficial properties of the metal. Regular consumption of this water will help your loved ones experience the many health benefits of drinking water from a copper vessel. 
Handcrafted by local artisans, the elegant carvings of the phases of the moon on the copper surface enhance the beauty of your dining tables and work desks. Provided with a leak-proof lid, it can also be carried along with you in your backpacks. 
Material: Copper 
Capacity : 750ml