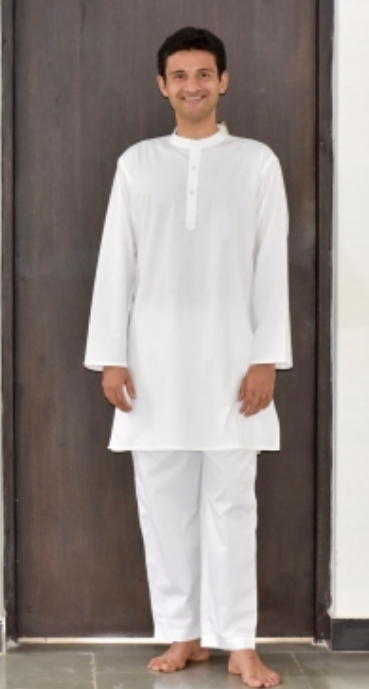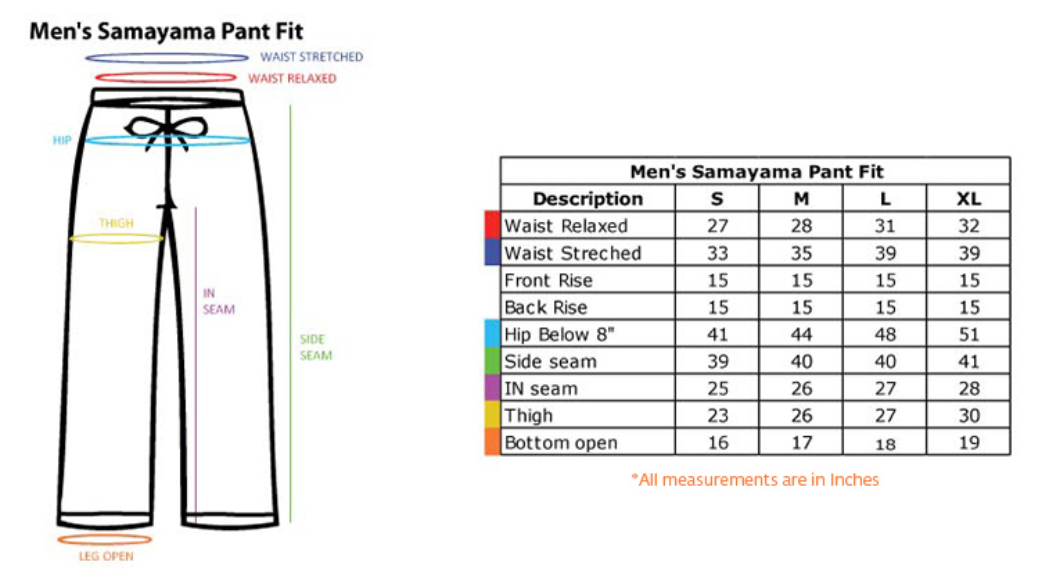 Mens Organic Cotton Sadhana Pyjama - White
Description:
Traditional Indian Cotton Pyjama Pants for Men. Organic cotton keeps you comfortable and will make sure you stay cool and dry, while the double-stitching ensures the garment's long life.
It has two side pockets and has a stretchable waist. It comes with a drawstring on the waist which can be pulled and tied together to fasten it or make it tighter.  
Available in four sizes: S, M, L, XL (Please refer to the sizing chart above to select the right size). 
About Organic Cotton
Organic cotton is grown using environment-friendly methods which replenish and maintain soil fertility, reduce the use of toxic, and build biologically diverse agriculture. Organic cotton is grown without the use of pesticides and synthetic fertilizers. In addition, organic farming prohibits the use of genetically engineered seed.
Sadhguru explains the benefits of wearing organic cotton clothing.