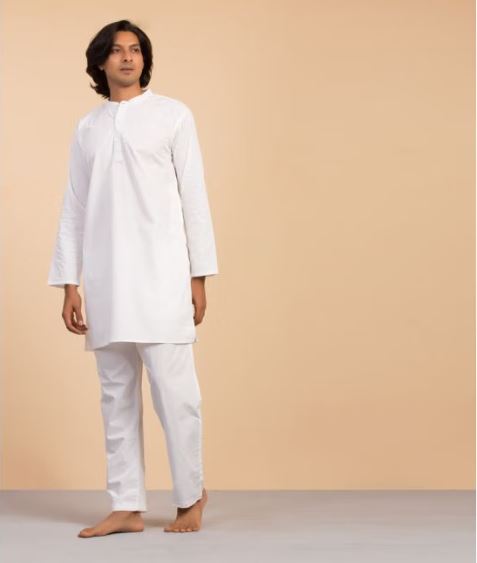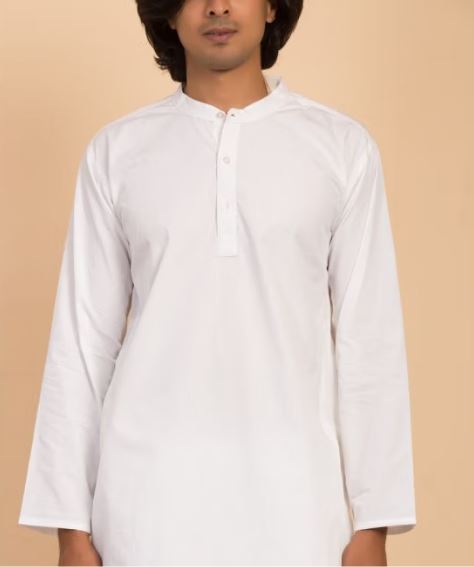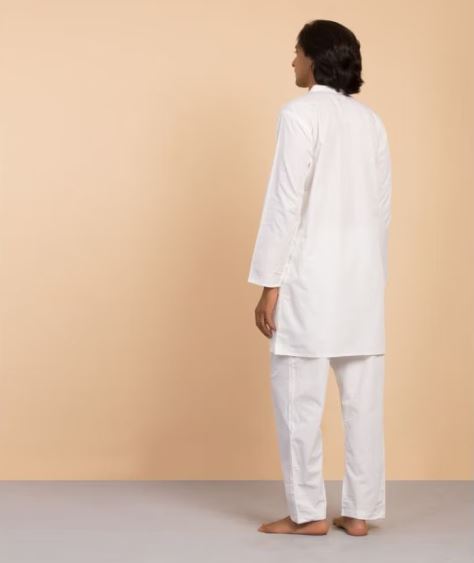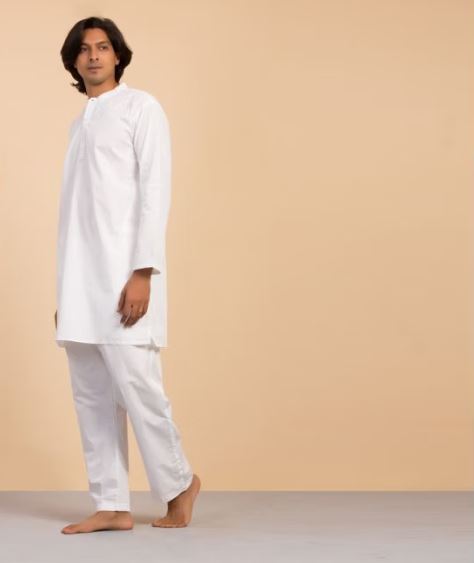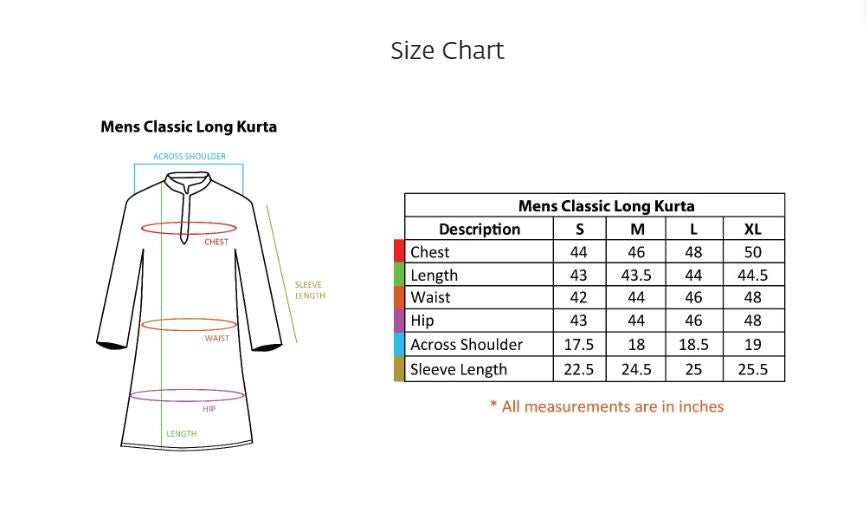 Mens Organic Cotton Sadhana Kurta - White
Description:
As you focus on deepening your spiritual journey, create the right energies around you to support your sadhana. Be it lighting oil lamps in your meditation space or wearing loose, environment-sensitive fabrics, make a conscious choice.
Growing organic cotton involves sustainable farming practices with very low impact on the environment. When you buy any organic cotton product, you also support the livelihood of the farmers who grow such crops without harming the ecology. 
This traditional white kurta offers you ultimate comfort and relaxed movement, ideal for your yoga or meditation practice. Being organic in nature, this is completely free of any toxic chemicals and is absolutely skin-loving.
Why Isha Life's Men Organic Cotton Kurta?
Made from pure organic cotton

Organic cotton keeps you feeling cool

Gives you extra comfort and relaxed movement

Double-stitching ensures the garment's long life

Ideal for Samyama program
Sadhguru Says: "The kind of clothes you wear can impact your physical and mental health and wellbeing." Read more.
How to care for it?
Hand wash separately in cold water

Use mild detergents

Don't scrub/bleach/dip

Dry in shade
By purchasing this product, you promote organic farming, which has minimum environmental impact. Embrace a purer way to clothe yourself with our range of undyed organic cotton clothes.