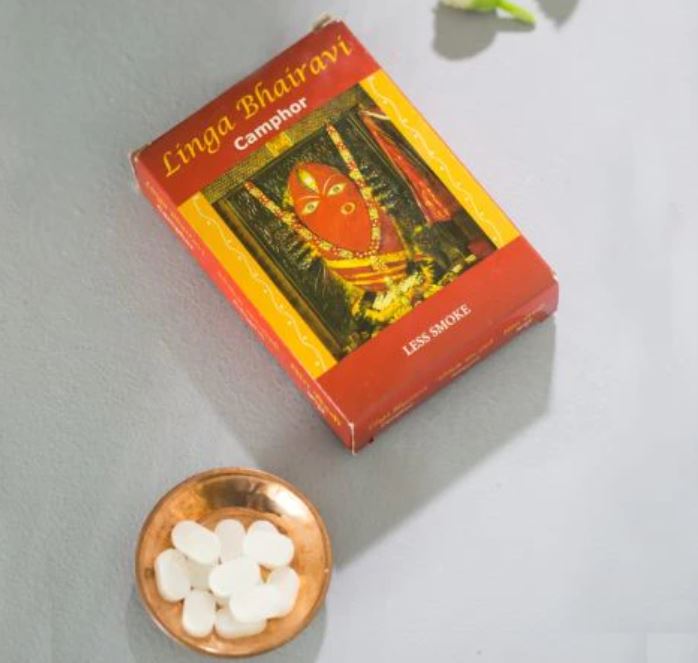 Description
Feel the pure aroma of camphor or kapur (known as chandrabhasma or moon powder in Ayurveda) as you worship the Devi. As per traditional systems of medicine, camphor purifies the air by acting as a natural insecticide, and may also help in relieving chest congestion. Popularly used in auspicious Hindu rituals like poojas, it is also known to remove negative energies.
The unique fragrance of Isha Life's camphor has healing properties, and is known to spread positivity in the air. Plus, Linga Bhairavi Camphor emits less smoke than commonly available variants in the market.
Why Isha Life's Linga Bhairavi Camphor?
-       Cooling in nature; purifies the air
-       Emits less smoke than camphor available in the market
-       100 gms in a pack
How big is it? (in inches)
L: 5.7
H: 5.5
Note: This product is not allow to ship out of Malaysia. We will cancel and refund the order if the delivery address is to outside Malaysia.