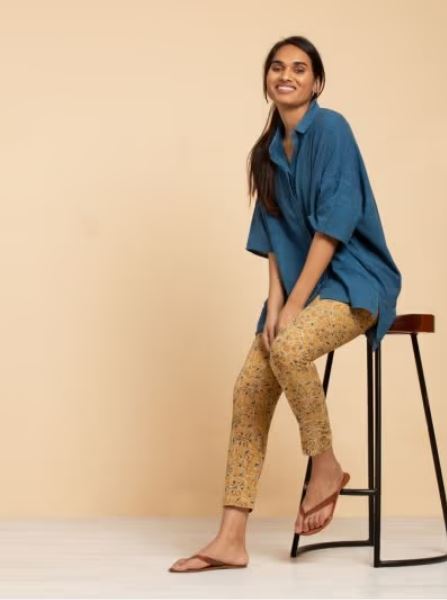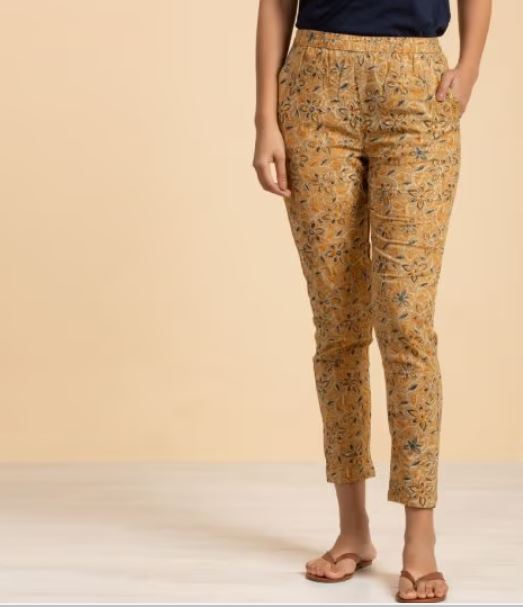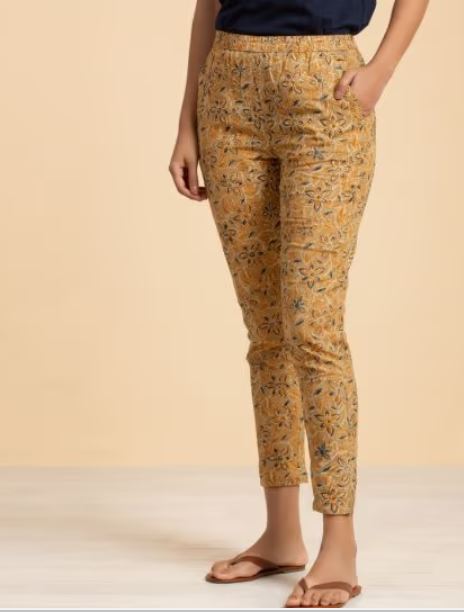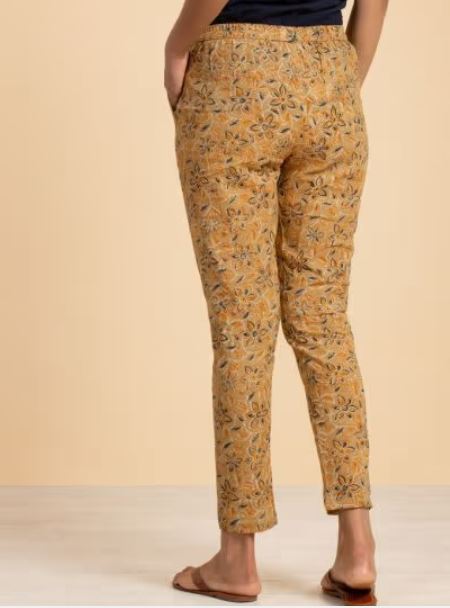 Contemporary styled tapered pant with an adornment of traditional Kalamkaari prints.

This stylish fitted cotton pants have a unique Kalamkari print which brings out your elegant yet artsy side. Kalamkari prints defines the art arena of Andhra Pradesh, from paintings and scrolls to sarees and temple adornments, it offers a fitting testament to a nation rife with colour and culture.
The art form flourished under the Mughal and Golconda dynasties, and gained further popularity under the British Raj, when these prints became a favorite with many a European nation. These pants can be worn with any bright coloured Kurtas to make a statement.
Fabric: Cotton
Craft: Kalamkari
Fit: Slim fit
Pattern: Straight cut
Style : Casual
Wash instruction: Hand wash with cold water

Style tip : This kalamkari pant is ideal for casual outing pair it with any colour tunic and some accessories