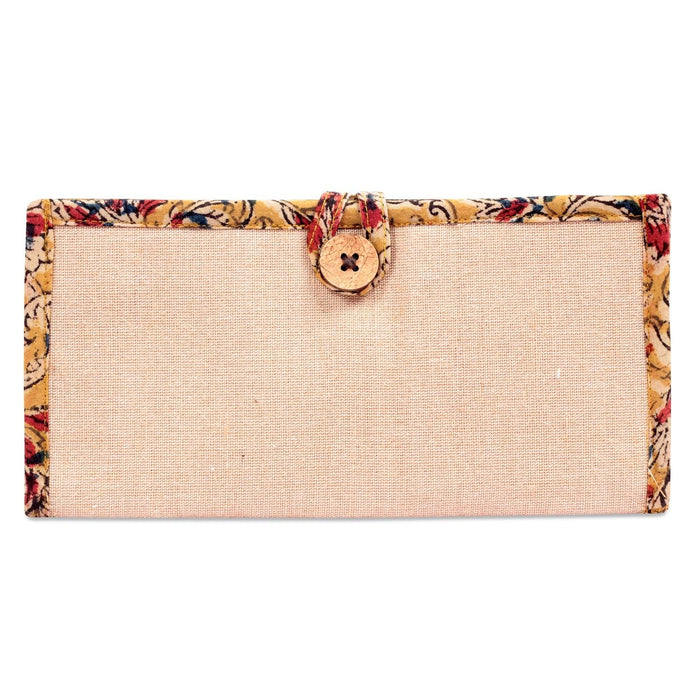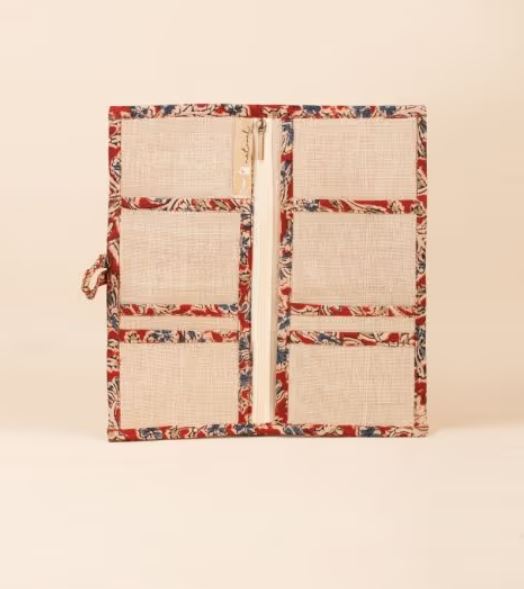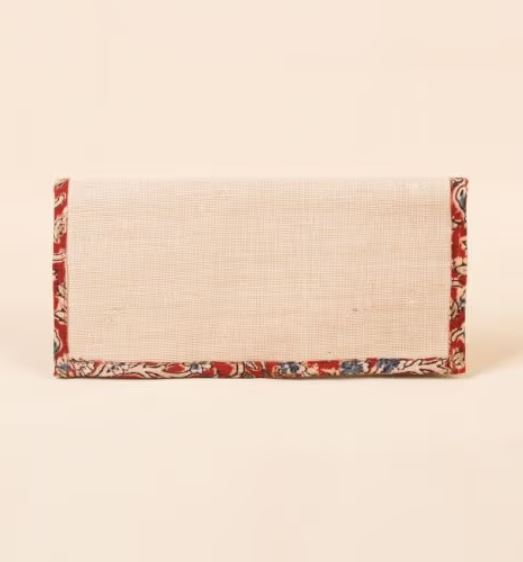 Description
This light khaki passport purse is made from environment friendly material jute, has one button.
It has beautiful and flaunting floral design made from cotton fabric on borders.
This purse is simple, spacious and convenient, it will add an ethnic charm to your style.
It's perfect to carry cash and other valuables on daily basis.
One zip closure to carry identification cards or small valuables One main compartment to carry cash Six card holders to keep crdit or debit cards