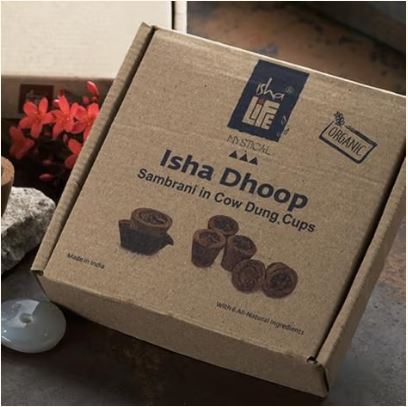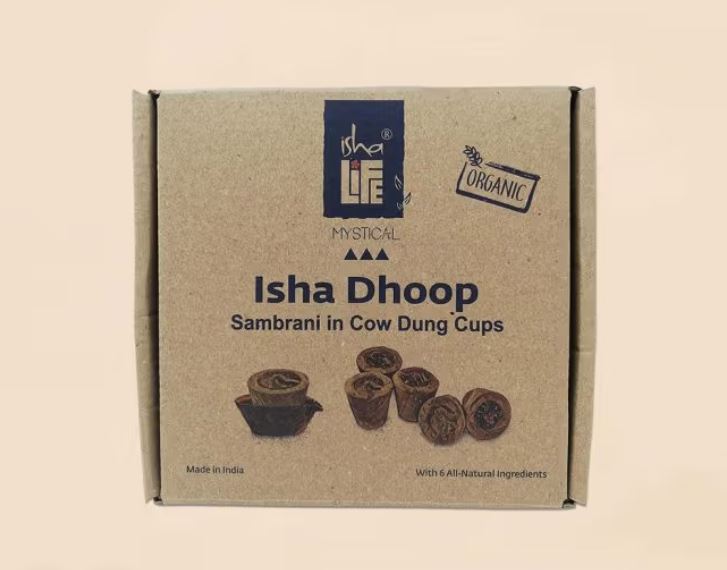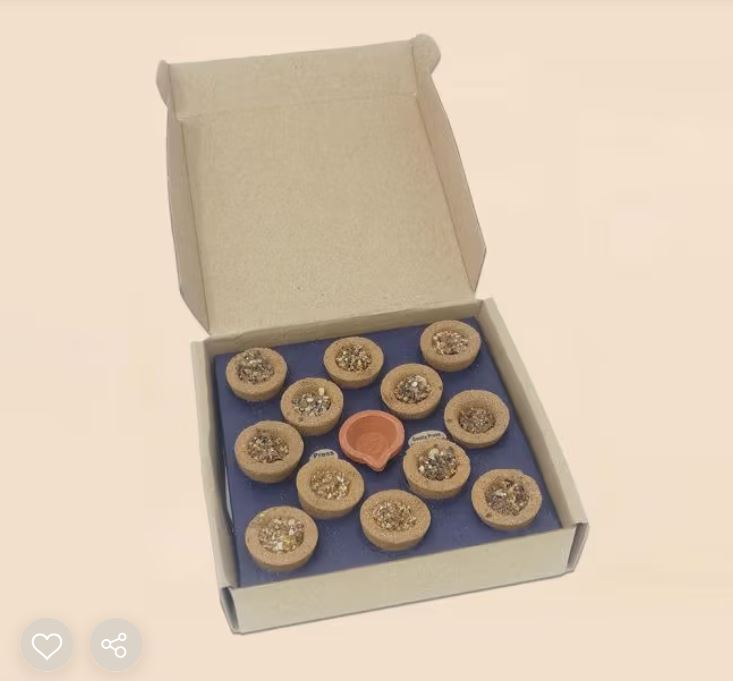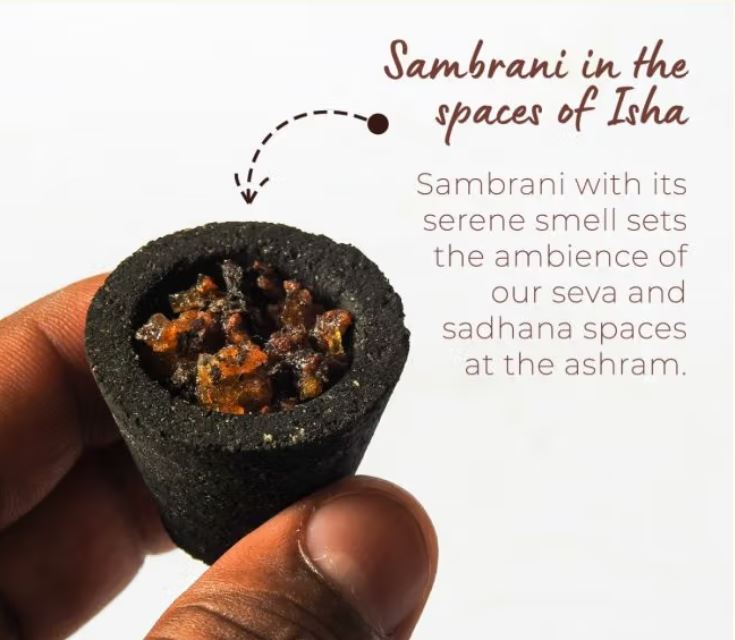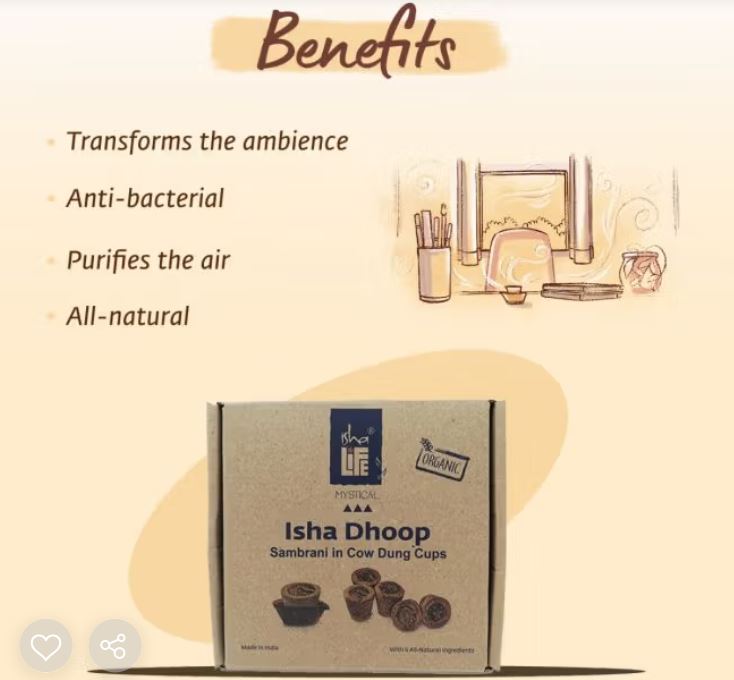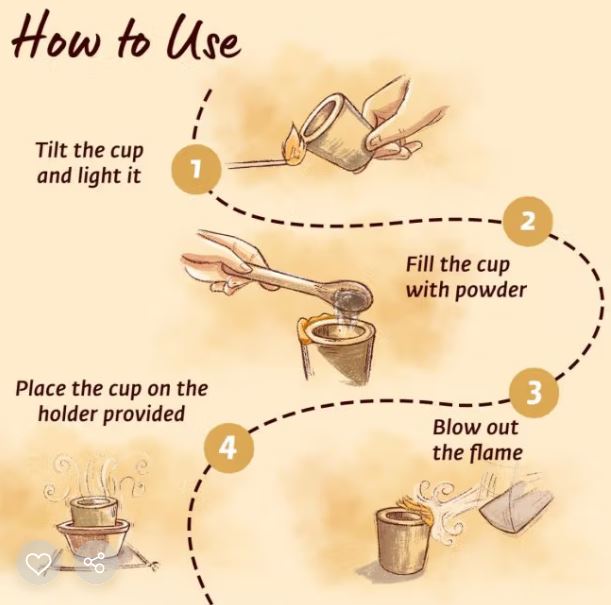 Handmade Sambrani with Cow Dung Cup, 12 pcs
Description
This pack contains 12 pieces of cow dung cups which are filled by sambrani resin. The sambrani resins are made with 6 natural aromatic ingredients. This sambrani creates a soothing atmosphere of calm serenity.
The pack comes with a small clay plate to keep the lighted Sambrani.

Burning time - 20 min.

100% Natural Ingredients. No artificial fragrances added.