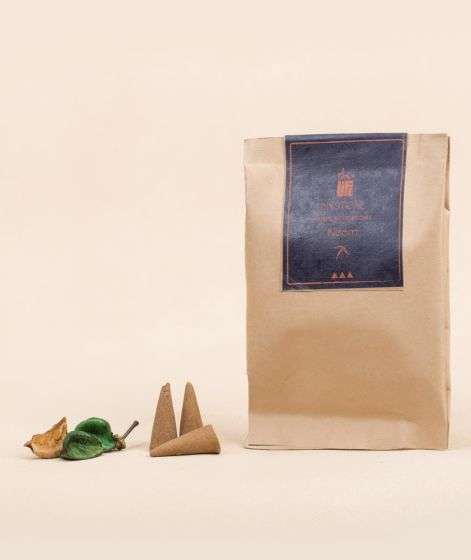 Handmade Natural Neem Fragrance Cone, 20 Pcs
Handmade with natural ingredients, these mystical Neem incense cones have an aroma that will bring tranquility in your day.
Isha life mystical collection presents delicate incense cones inspired by nature in a variety of scents. 
The aroma of these neem incense cones can be a source of inspiration and tranquility in your day. 
No chemicals are used in it. It is a 100% natural product. You can use it in your pooja room or during sadhana.
More Information
Neem Cones - 20 Pcs
Natural incense cones
Inspired by nature
Source of inspiration and tranquility