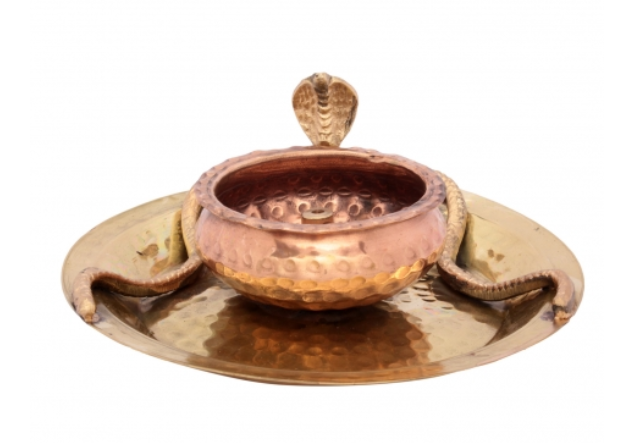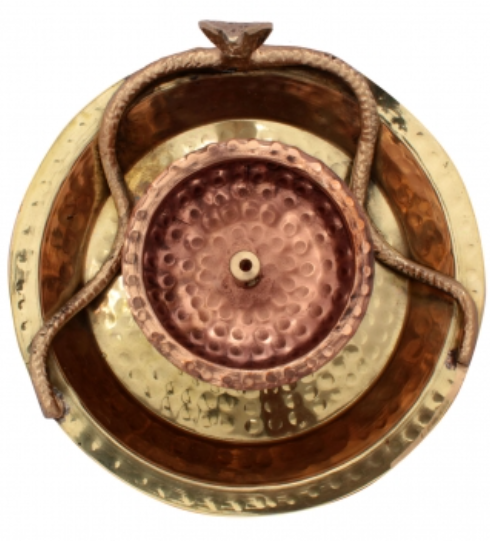 Description 
The Hammered Snake Lamp combines the best of traditional and contemporary design elements. The two metal finish gives the lamp an interesting appeal. Be it an altar or a niche in your living room, this versatile lamp evokes a sense of devotion and awe in the onlooker. Made of durable, tarnish resistant metal. This lamp can also be used to enhance the ambiance during festivities like Diwali, Navratri, Karthikai Deepam. 
Sadhguru explains the significance of lighting Oil Lamps in your house. Read the full article here.
Click here for Copper cleaning instructions.
Dimensions in Inches