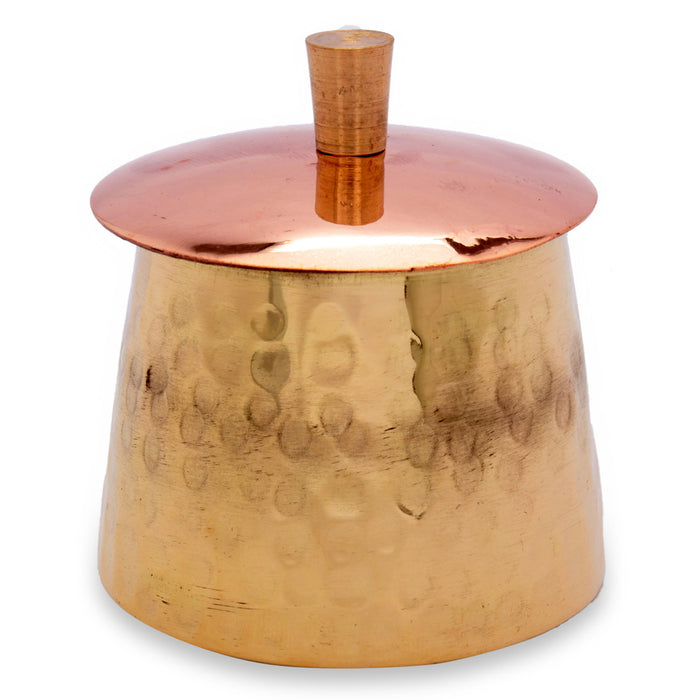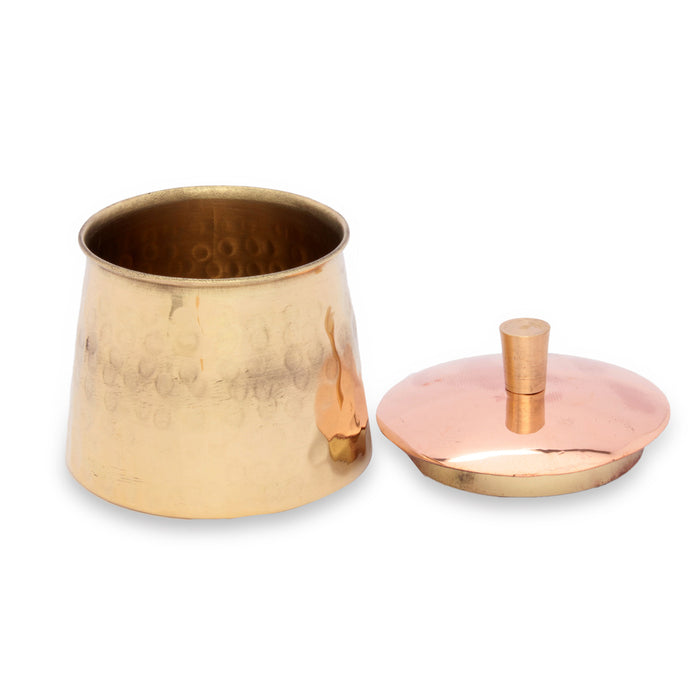 Description
This dainty metal box showcases a unique hammered effect and a tiny lid and can be used to store spices in your kitchen or even vibhuti in your pooja room.
Copper utensils, when exposed to air and water, gradually turn dark (bluish-green) and dull. Click here to read Copper Cleaning Guide.
Note:
Please do not store milk, juices and other beverages in copper vessels.
Dimensions in Inches
L - 2.5, D - 2.5, H - 2.75