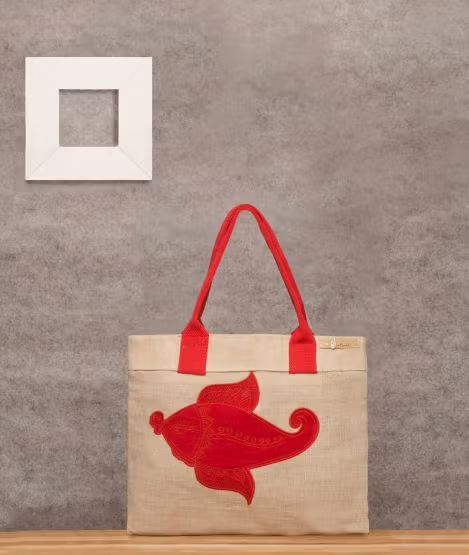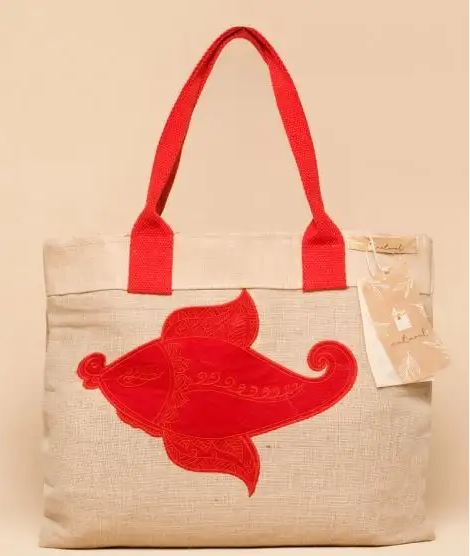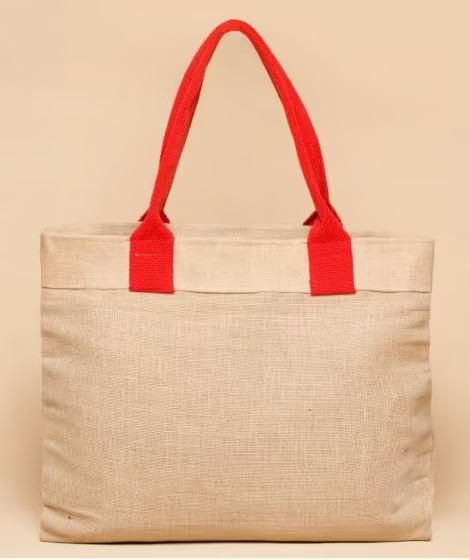 Embroidered Jute Bag (Fish Design)
Description:
Go natural with this durable canvas bag which features a bright embroidered fish on the front for a fun look.
It comes with durable straps that make it ideal for a day of shopping.
Contribute to the wellbeing of the planet by using this bag instead of plastic bags.