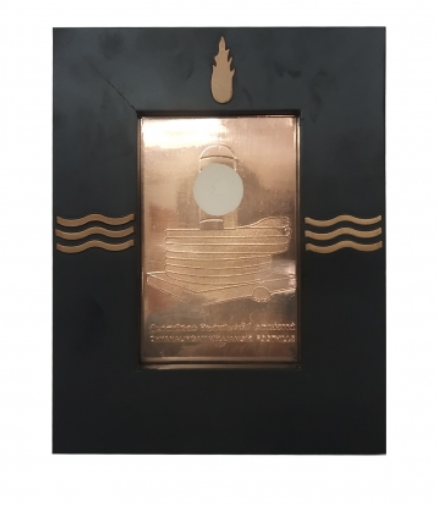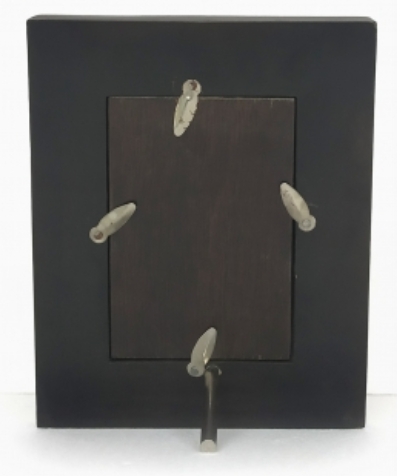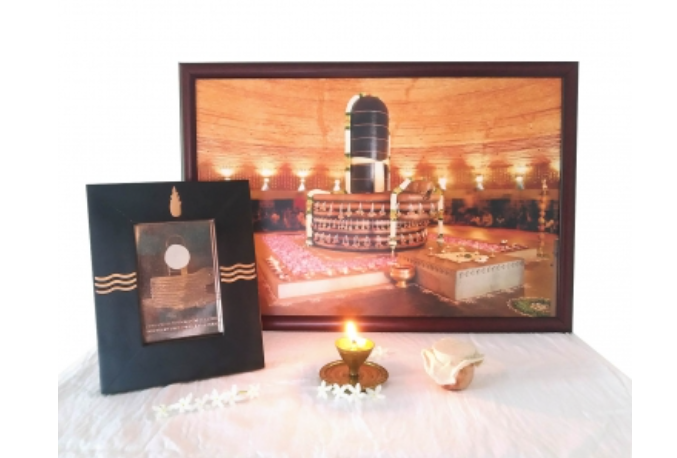 Dhyanalinga Yantra With Wooden Frame (25 mm)
Description
Offered as assistance to connect with the eternal energy of the Dhyanalinga, the Dhyanalinga Yantra energized and blessed by Sadhguru, are available to Isha meditators. The Dhyanalinga Yantra is a powerful support during meditation. The Yantra provides meditators the possibility to derive the same benefits as personally visiting the Dhyanalinga in the Isha Yoga Centre, Coimbatore, regardless of their physical location.
The basic thrust of the energies of the Dhyanalinga is to foster spiritual growth and evolution of a person. Just like Dhyanalinga, these unique copper yantras are energized with qualities of seven spiritual chakras and will radiate different qualities on each day of the week.
Now beautifully framed and presented, this yantra will enhance any sacred space that you use for meditation or yoga practices. You can use at home or in the office.
It has 

Sturdy 25 mm wooden frame.

It has beautiful metal work on frame.

Table top frame.

Dimension of Frame - 8 x 6.3 inches.
Watch Sadhguru talk about Dhyanalinga: The Meditation Machine
Read Dhayanalinga Yantra maintenance guidelines 
Creating Your Own Shrine at Home
Sadhguru explains a few simple steps you can take to transform your space into a greater possibility to look inward.
Refund and Replacement:
As the Dhyanalinga Yantra is a Consecrated offering, requests for returns, replacements and size exchange will not be accepted