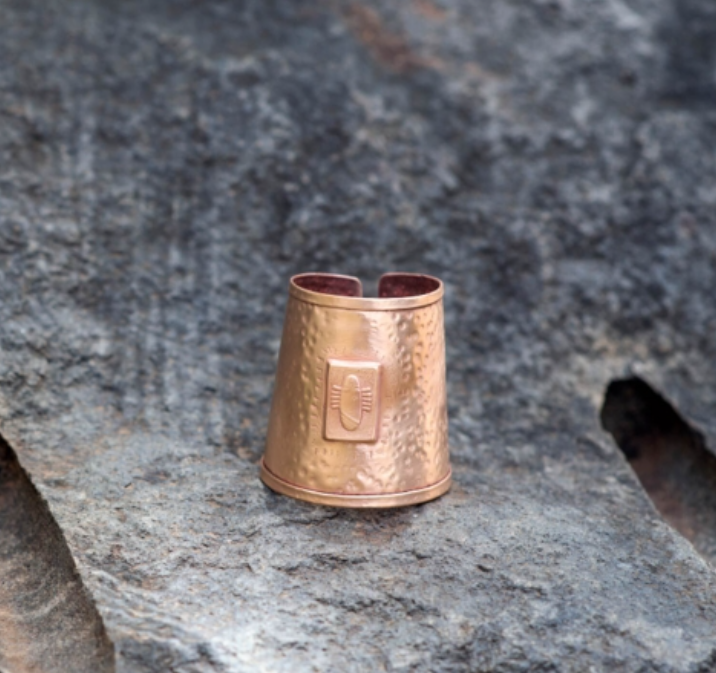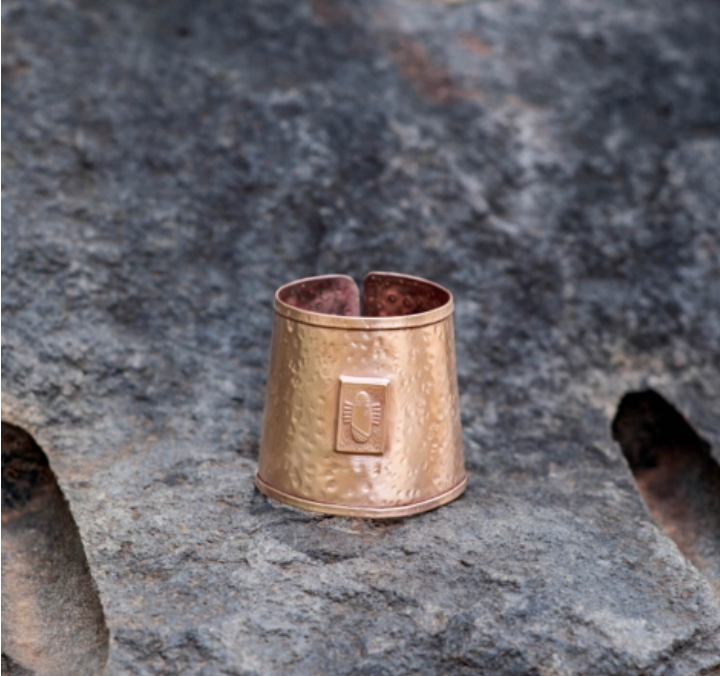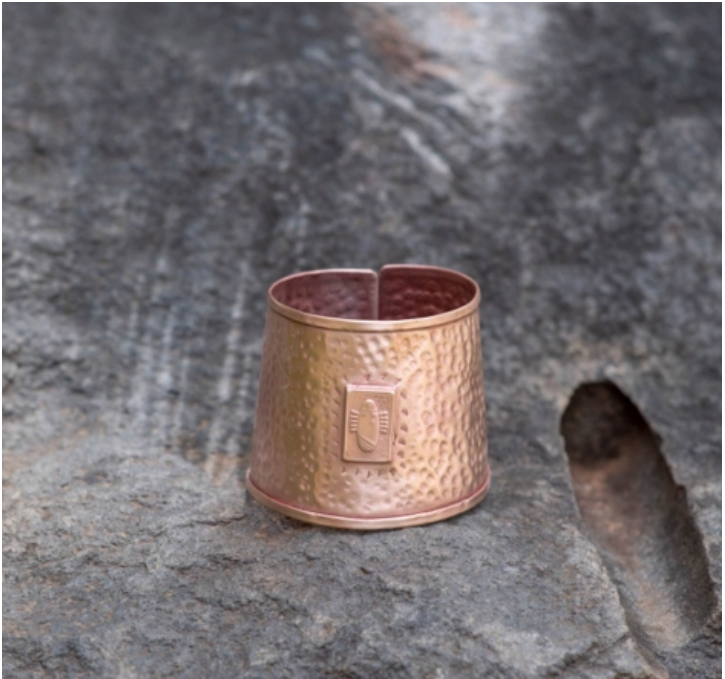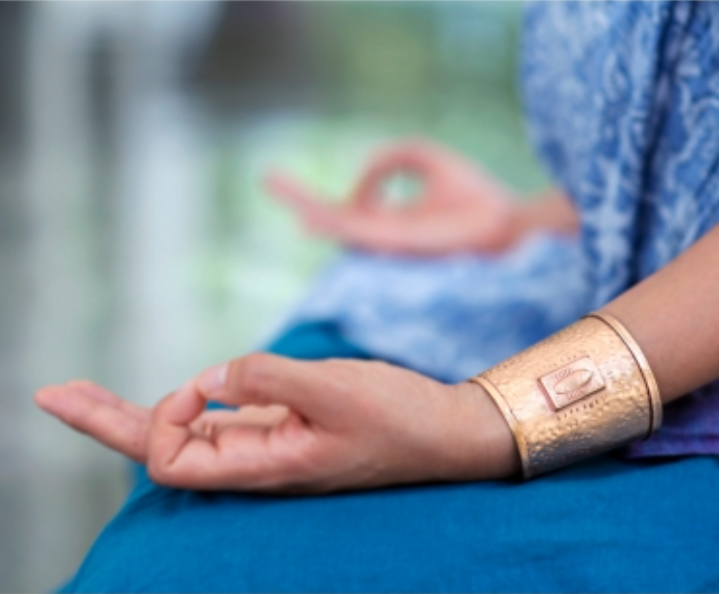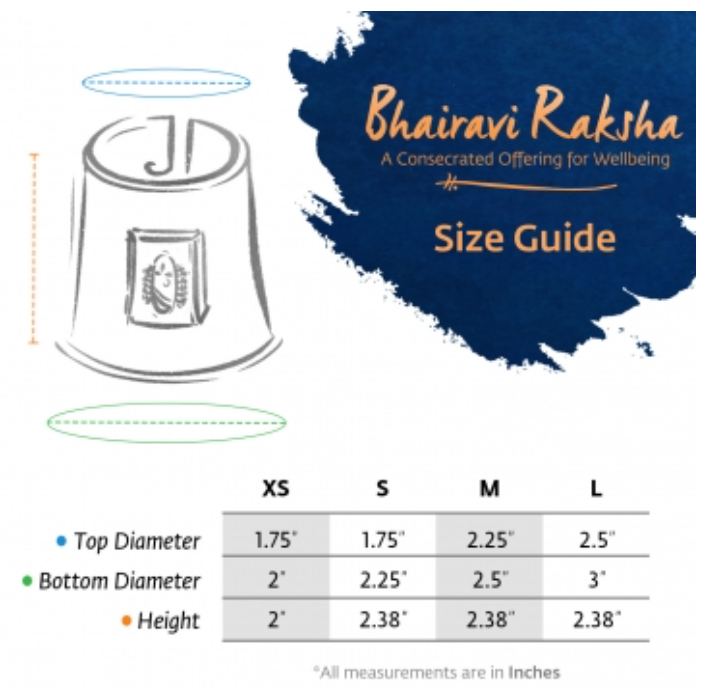 Bhairavi Raksha (consecrated offering)
Description
The Bhairavi Raksha is a consecrated offering made of pure copper. Our traditional systems have extolled the benefits of wearing copper in close contact with the body since time immemorial. Modern research is now bringing some of these properties to the fore.
The Bhairavi Raksha is an offering that draws from this wisdom and is meant to stabilize ones system and promote overall wellbeing.
Note: The Bhairavi Raksha should be worn on the left hand by women and the right hand by men. Please make sure you select the right size. Any request for returns, replacement and size exchange will not be accepted. 
| | XS | S | M | L |
| --- | --- | --- | --- | --- |
| Top Diameter | 1.75" | 1.75" | 2.25" | 2.5" |
| Bottom Diameter | 2" | 2.25" | 2.5" | 3" |
| Height | 2" | 2.38" | 2.38" | 2.38" |