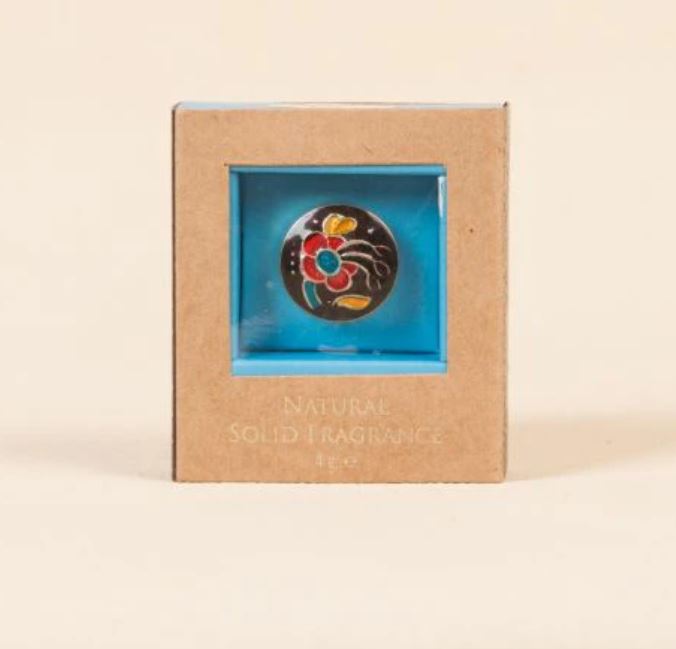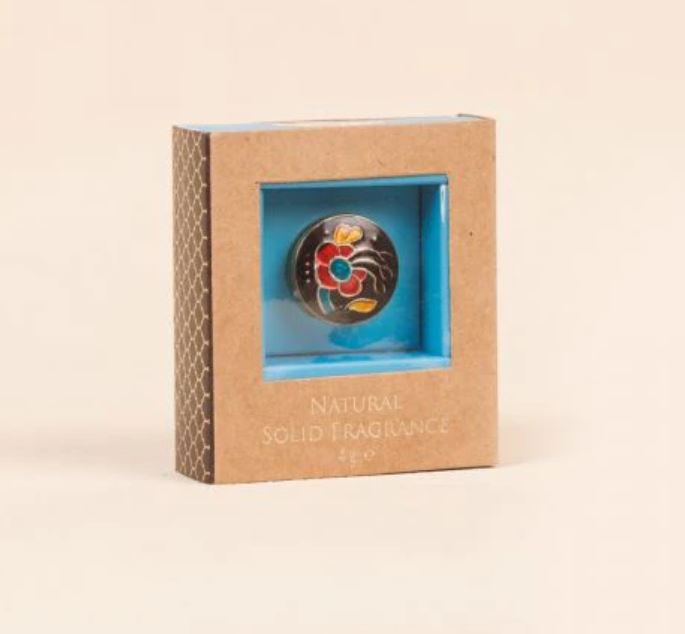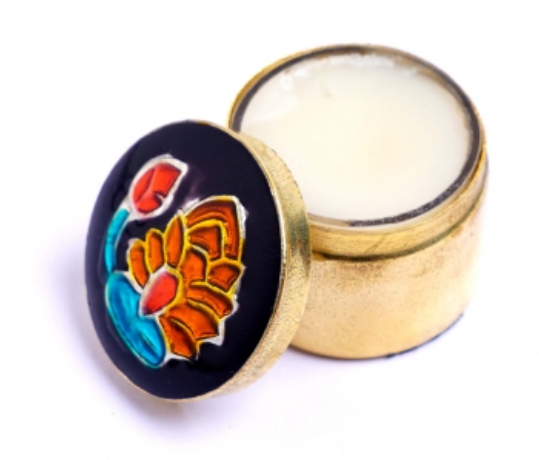 Beeswax Natural Oil Perfume - Relax
Description
Introducing solid perfumes, free of alcohol and harmful chemicals! We understand that mass market alcohol-based perfumes may not be skin-friendly. Those glass bottles or cans may also be difficult to carry around while traveling. That's why we brought all-natural solid perfumes created from beeswax.

This perfume gives you a refreshing floral, long lasting fragrance and it is packed in a gorgeous brass jar with a beautiful flower design.
Our natural oil-based perfume is not only hydrating for your skin, but is also known to last longer because unlike alcohol-based perfumes, oil-based fragrance doesn't evaporate fast.
Why Isha Life's Beeswax Natural Oil Perfume - Relax?
-          100% natural Beeswax-based perfume
-          Completely alcohol free
-          No irritation to skin
-          Packed in a beautiful brass jar with flower design
-          Travel sized (4 gm) - packed in a beautiful brass jar
How to use it?
Massage a small amount on your pulse points: on the wrists, neck and behind the ears. Rub the excess anywhere you prefer on the skin. For external use only.