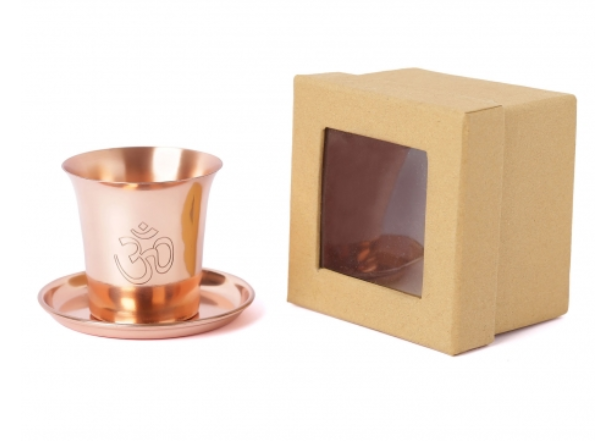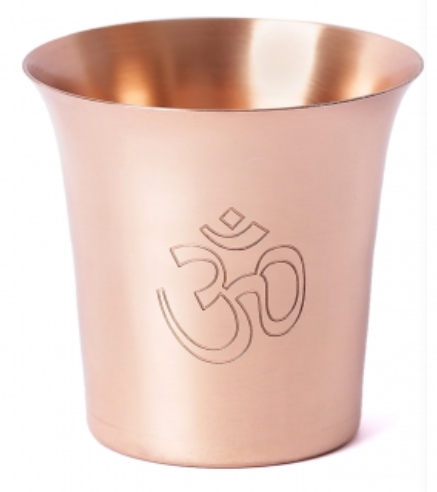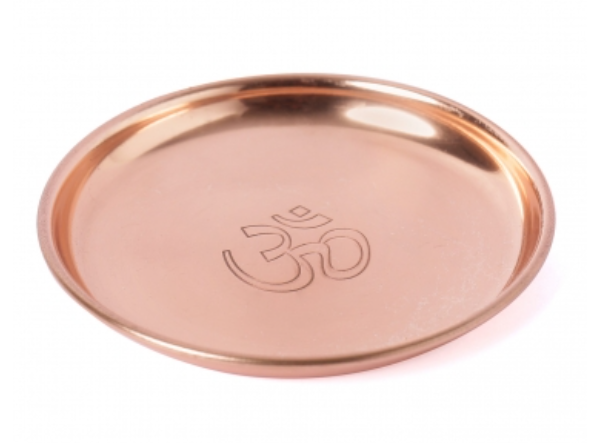 Aum Copper Glass & Coaster Set
Description
This traditionally designed glass with a coaster embellished with an Aum design is made of copper. It can be used to enjoy a great drink with the goodness of copper. Apart from being long-lasting, these are stylish and, gives an antique look. Both coaster and glass have "Aum" engraved over them in the front side. 
"Because water has memory, we are very concerned about how we store it. If you keep water in a copper vessel, preferably overnight or at least for four hours, the water acquires a certain quality from the copper which is very good for your liver in particular and your health and energy in general." - Sadhguru 
Read full article by Sadhguru on how water stored in copper vessels can play a significant role in cleansing our system of various toxins.
Copper utensils, when exposed to air and water, gradually turn dark (bluish-green) and dull. Click here to read Copper Cleaning Guide.
Note: Please do not store milk, juices and other beverages in copper vessels.