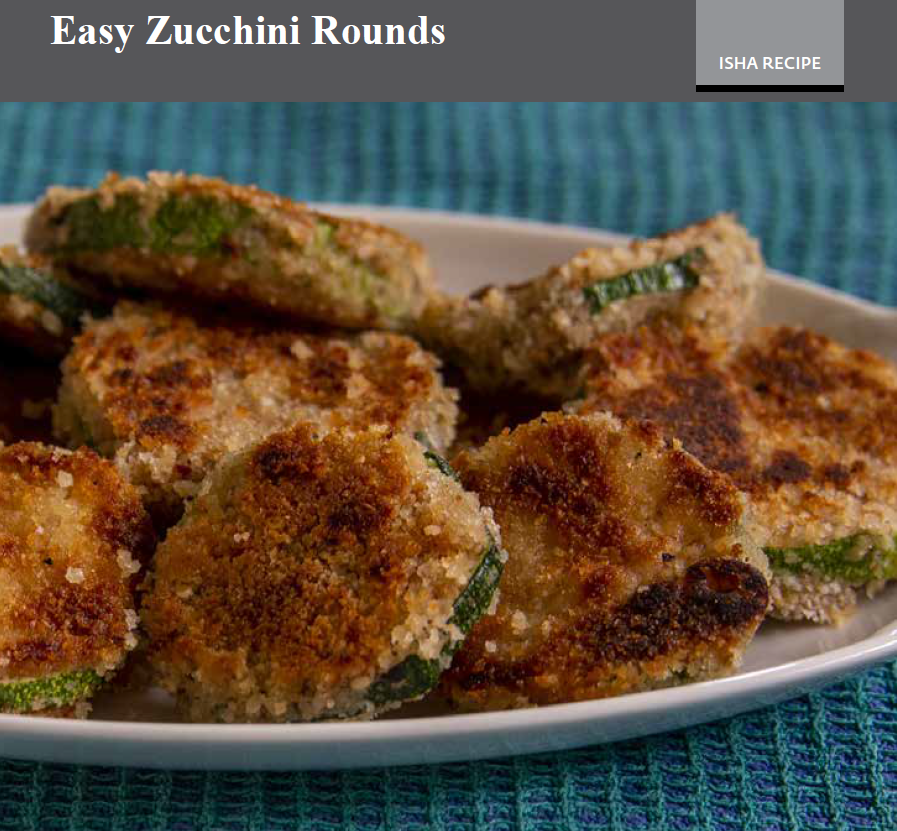 Easy Zucchini Rounds
Ingredients: 
1 Large Zucchini
1 good handful of Almonds (or breadcrumbs) 
Freshly ground Black pepper, to taste
Chili flakes, to taste
Sesame seeds (optional) 
Sea salt, to taste
Coconut oil for frying 
Tip: Taste a bit of the zucchini before cooking to make sure it is not bitter. 
Method:
Wash and cut the zucchini in 1 cm thick slices. 
Grind the almonds into a medium fine meal. (Or use breadcrumbs.) Add water to make a thin batter. Add black pepper, chili flakes, and salt as per taste. Add sesame seeds if you wish. 
Dip each zucchini slice in the batter, coating both sides. Let excess batter drip off.
Heat coconut oil in a pan. Fry the slices at medium heat from both sides. Put them on a cooling rack to let excess oil drip off. 
Serve hot. 
For more wholesome recipes from Isha, you can get it from https://ishalife.my/collections/books/products/a-taste-of-well-being
 Reference from: 
Isha Florest Flower, July 2019