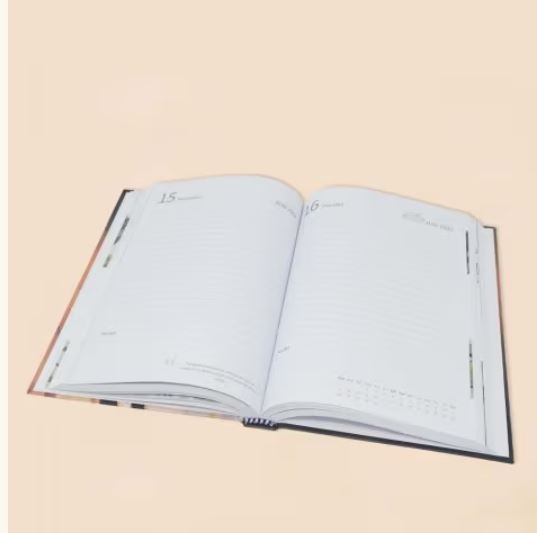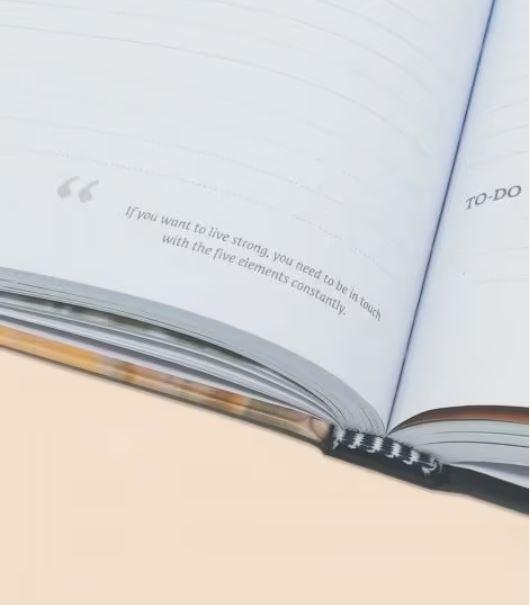 Description:
Turn 2023 into a truly transformative year with this aesthetic Sadhguru front cover hardbound journal.
 It has an Isha logo printed on the back and contains Sadhguru Quotes on every spread of the page, which conveys the wisdom of Mystic. It has a separate space on the bottom of the page for recording your daily to-dos. This journal will renew your commitment to self-transformation as you record your journey. You will end up with a personal trove of insightful reflections, which can be a source of positive inspiration at any time. It makes for a thoughtful gift for you and your loved ones.
 The perfect size of this diary makes it a wonderful choice giving you enough space to pour your reflections at the same time being convenient to carry around in your bag or hands. It is a perfect companion for business, note-taking, creativity, and your daily journal.

It also has some pages in between describing different projects by Isha Foundation like Isha Vidya, Rally For Rivers, etc. It's a perfect way to introduce someone to Isha.

Measurement:


Dimensions of the Diary: 

15.5 x 21.5 cm

Size of the Page: 

15 x 20.6 cm