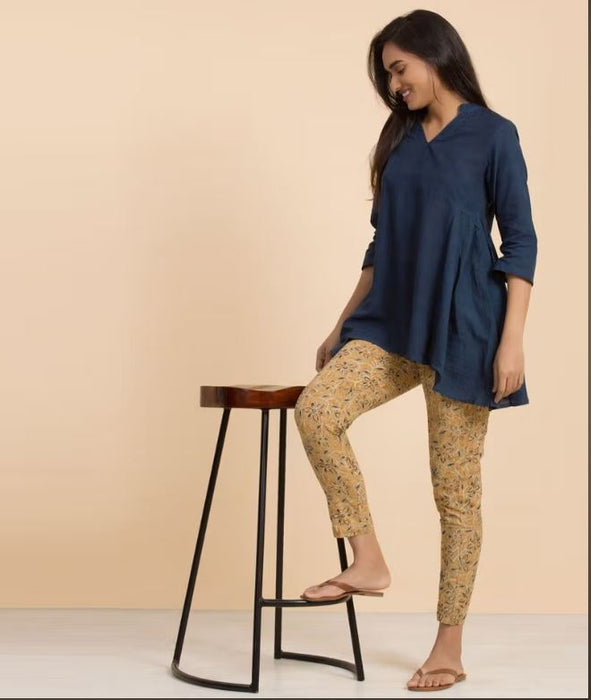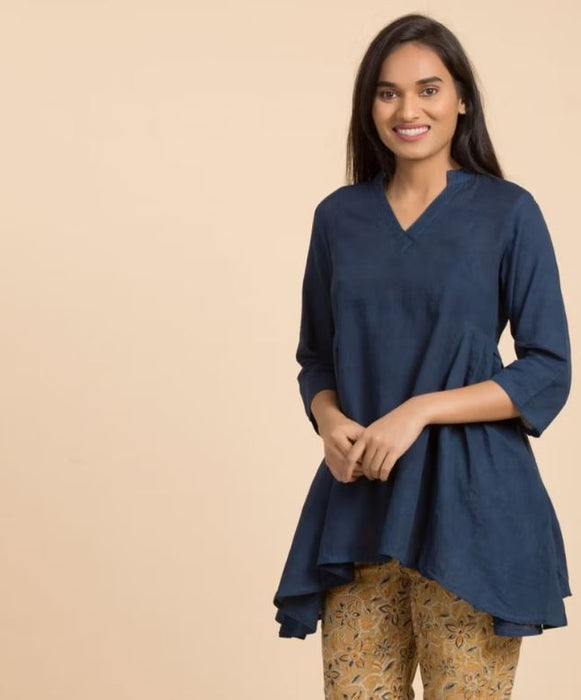 Ladies Natural Dyed Indigo KM 2
Description
This contemporary styled women's tunic is made with 100% cotton fabric and naturally dyed with indigo colours.
Natural dyes are biodegradable and disposing them don't cause pollution. Because they come from natural sources, natural dyes are not harmful to the environment.
Before the industrial era, only natural dyes were used. It was found that for cotton, which is a cellulose fibre, only two dyes were used indigo and madder.
Fabric: Cotton
Craft: Natural dyed
Fit: Regular
Sleeves: 3/4th sleeves
Neck: V neck
Pattern: Fit and flare
Style: Casual
Wash instruction: Hand wash with cold water
Style tip : This solid colour kurta is ideal for festive occasions pair it with any colour bottoms and some accessories