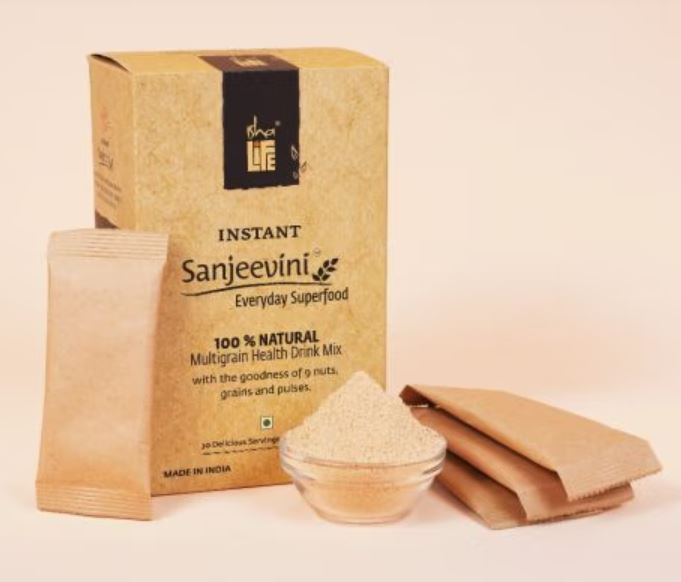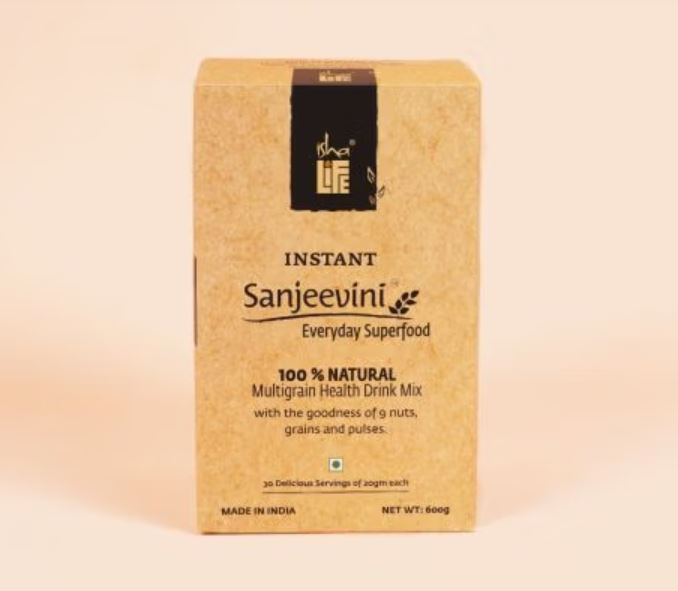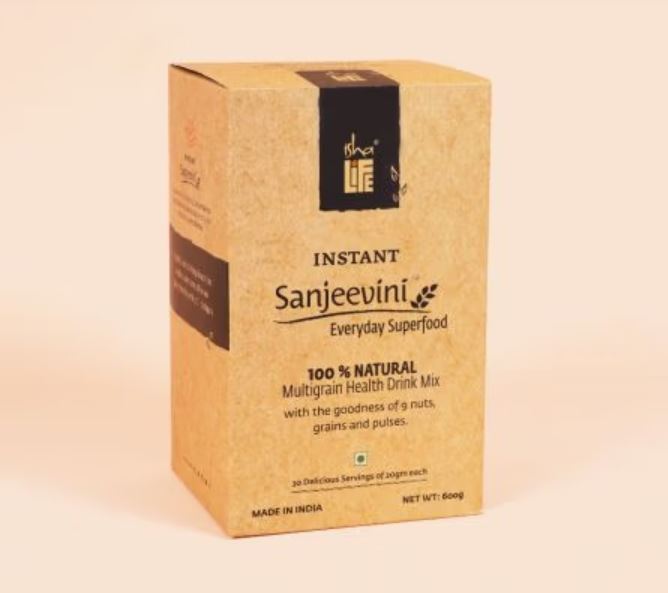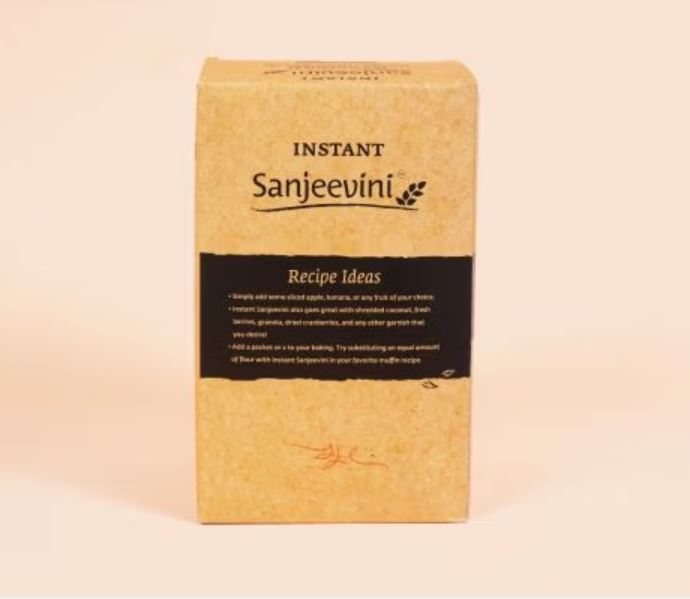 Instant Sanjeevini Single Serve Sachets (20g x 30nos.)
Description: 
Your favourite 100% Natural Multigrain Health Drink now in travel friendly single serve sachets.
Rushing from meeting to meeting? Now, you can conveniently relish your favourite health drink on the go!
We know how wholesome meals can get skipped in your daily hustle. However, with the kind of modern fast paced lives we lead the need for immunity nourishing foods is higher than ever before. Hence, Instant Sanjeevini is now available in a single-serve sachet pack to make it travel and office-friendly. 
Our top-selling, multi-grain drink, Sanjeevini blends Ayurveda prescribed ingredients with an easy to make solution you have been looking for. A powerful instant mix, it is thoughtfully made with 9 types of traditional Indian superfoods like millets, lentils, grains, and nuts.
Trust us, Sanjeevini works like a complete meal by itself and can be made in just 30 seconds!
What's more, you will not only like what we have added to it but also what we have not added in it - no preservatives, no chemical additives, and no artificial flavors.
Isha life's Sanjeevani health mix sachet:
Is travel friendly

Offers convenience

Is a 100% natural health drink

Helps boost your energy and immunity

Supports healthy development of your body

Is for all age groups 
What's in it?
This powerful instant mix is thoughtfully made with 9 superfoods: Ragi, Bajra, Jowar, Green Gram, Fried Gram, Rice, Wheat, Groundnut, Dry Ginger, Cardamom, Cloves, Soya, Country Sugar.
What's not in it?
No added preservatives, additives, or artificial flavors. 
How to make it?
To make one glass of Sanjeevini, add one sachet (20 g) of Sanjeevini Health Mix powder to a cup (150 ml) of warm/hot water or milk.

Stir and relish the taste. (Jaggery is pre-added)

For a richer taste, add milk, coconut milk, or grated coconut. Can be served hot or cold.