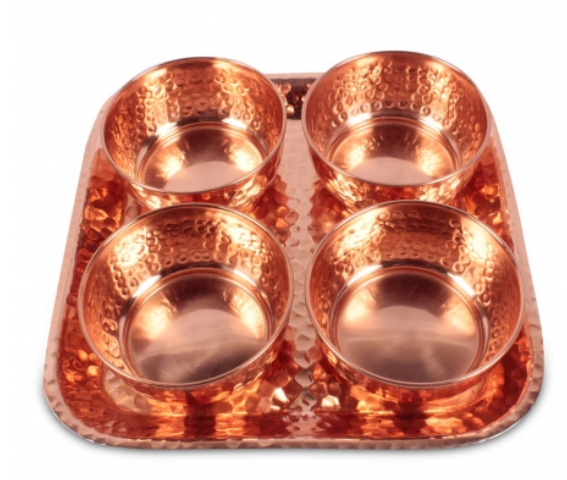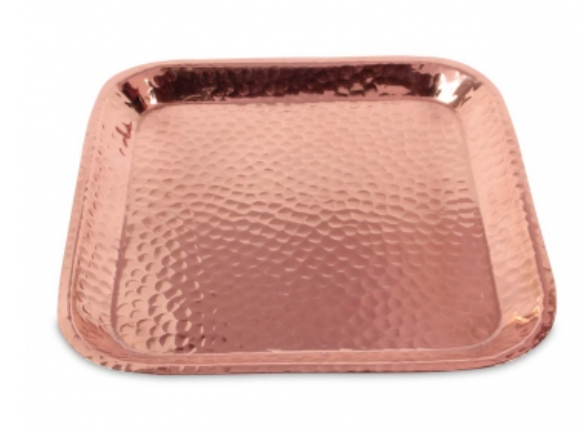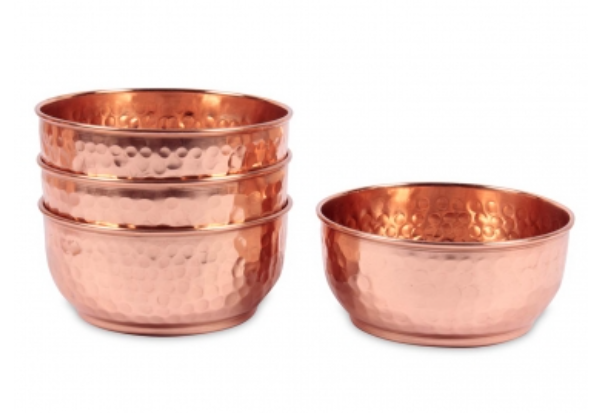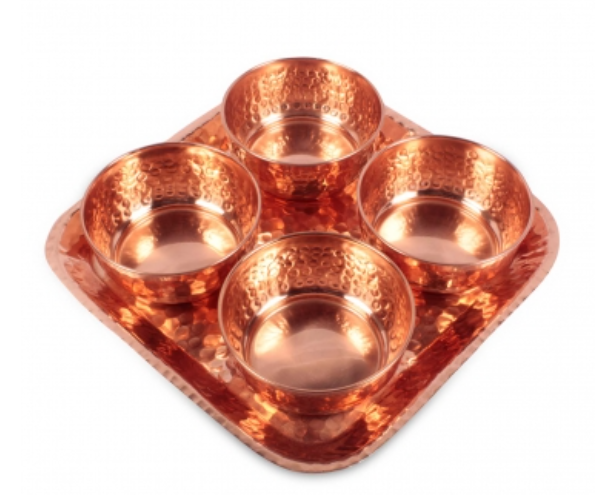 Set of 4 Copper Bowls with Tray
Description
Make a statement that impresses as you serve desserts and snacks in these four copper bowls that come with a matching tray.

Tray is 9.5"x9.5" with a 2" Height 

Each Bowl is 250ml

Striking Copper Design 

Tray Design Allows for Easy Serving and Carrying 
There are copper vessels designed for personal use on the go, for storing enough water for the whole family, for serving water at large and small gatherings or just to have a health sip yourself. To view the full range of Isha products available click here.

Copper utensils, when exposed to air and water, can gradually turn dark (bluish-green) and dull. Click here to read Copper Cleaning Guide.
Dimensions in Inches
L - 9.5, D - 9.5, H - 2